The holidays are fast approaching, and this season is a great time to reflect on all the things we were thankful for over the past year. Luckily for theatre fans, it's been a year full of many memorable moments and events in the theatre world.
Here are just a few things thespians were thankful for in 2017:
1. 'The Lion King' Is Still on Broadway After 20 Years
It was 20 years ago this year that "The Lion King" graced the stage. Since then, it has become one of the top-grossing shows on Broadway. Based on the beloved Disney film and featuring a score by Elton John and masterful costumes, this show took Broadway by storm. "The Lion King" has cemented a permanent place for Disney on Broadway, and there is no sign of the sun setting on Pride Rock anytime soon.
2. Broadway Royalty Returning to the Stage
One major thing we were thankful for this year was seeing the return of Broadway royalty. From Bette Midler and Patti LuPone to Billy Porter returning to his Tony Award-winning role as Lola in "Kinky Boots," this year saw the return of some major star power. It's years like these we rejoice for the kings and queens of Broadway.
3. When This Happened
Speaking of Broadway royalty, Midler deserves her own spot on this list. Not only did this woman finally get the Tony she has always deserved, but she gave us an unforgettable speech to go with it. We are truly thankful for the unfiltered Divine Ms. M.
4. 'Moulin Rouge' Is Coming to Broadway
It's seemed inevitable that this movie-musical would eventually make its way to Broadway, and it finally got the green light and its own production team this year. Even among all the non-musical films hitting the stage this year, we don't even have to question Baz Luhrmann's smash hit's theatrical debut!
5. The Music of Michael Friedman
One of the more surprising losses in the theatre world this year was the death of songwriter Michael Friedman. Known for his works "Bloody Bloody Andrew Jackson" and "The Fortress of Solitude," this songwriter showed a ton of promise with his Off-Broadway work. He had multiple shows in the works at the time of his death, so we hope we have not heard the last of his work.
6. We Had 'Great Comet'
One of the sadder things to happen on Broadway this year was the closing of "Natasha, Pierre and the Great Comet of 1812." After hearing the concept of this show, some people thought it could never work on Broadway. Not only did it work, but it gained a huge fan following, won multiple Tony Awards and gave us Dave Malloy. From the score to the immersive experience to the amazing cast, this show will truly be missed.
7. A Long-Running Play
It was a great year for playwrights on Broadway, as many plays garnered a ton of buzz. With shows such as "Oslo" drawing in crowds and Laurie Metcalf taking home a Tony for "A Doll's House, Part 2," it was a very diverse year for plays on Broadway.
A play that came a bit out of left field was "The Play That Goes Wrong." This show not only outlasted all the heavily Tony-nominated plays of the season, but it's become the longest-running play on Broadway. This hysterical show pays homage to anyone who has ever worked on a show and is laugh-out-loud funny. Here's hoping it stays the longest-running play on Broadway!
8. The Return of Movie Musicals
Off the success of films such as "Beauty and the Beast" and "La La Land," it's no surprise there has been an increase in interest of movie musicals. Not only are we getting live-action Disney musical films and stage-to-screen musicals, but we're once again getting original movie musicals. One of the most anticipated films of the year is "The Greatest Showman," which features Broadway stars Hugh Jackman and Keala Settle. Pasek and Paul wrote the score, so there's no way this movie can disappoint.
9. From Stage to Computer Screen
Remember last year when it was a huge deal "She Loves Me" live-streamed online? This year, we got to see so many more shows from the cheapest seat possible: our couch. For some time now, there has been a debate of whether streaming shows ruins the theatrical experience. However, what these captures have done is make high-quality Broadway shows accessible to people all over the world. With a bunch of shows filmed just this past year, including "Falsettos" and "Present Laughter," let's hope this surge in streaming shows continues.
10. Ben Platt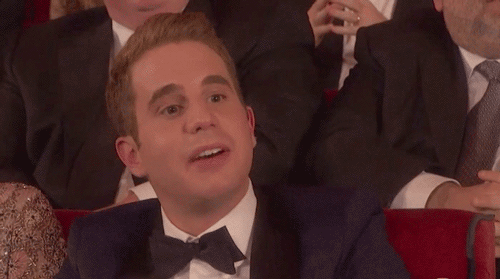 It's hard to pinpoint just one reason to be thankful for this amazing actor. This was truly his year, since he made "Dear Evan Hansen" one of the top-selling shows on Broadway, won his first Tony Award, guest-starred on "Will and Grace" and has an original album in the works. It's tough that he's leaving Broadway this month, but we'll definitely be watching to see what this talented guy does next.
What are some of the things you were thankful for in the theatre world in 2017? Let us know in the comments below…