When the theatre and music scenes collide, it's pure magic. The past few years have seen famed musicians such as Cyndi Lauper, Elton John and Sara Bareilles writing original compositions for the musical theatre stage.
However, the jukebox musical, as it is formally known, has long existed in the musical theatre scene. For those unfamiliar, a jukebox musical is a film or stage production that uses previously recorded songs rather than original music. The popular "Mamma Mia" and "Jersey Boys" are both examples of past hit jukebox musicals, the most recent being the Gloria and Emilio Estefan show "On Your Feet!"
So, which album should get a musical makeover next? Here are our top eight picks for albums that should be adapted for the stage:
1. Fleetwood Mac's 'Rumors'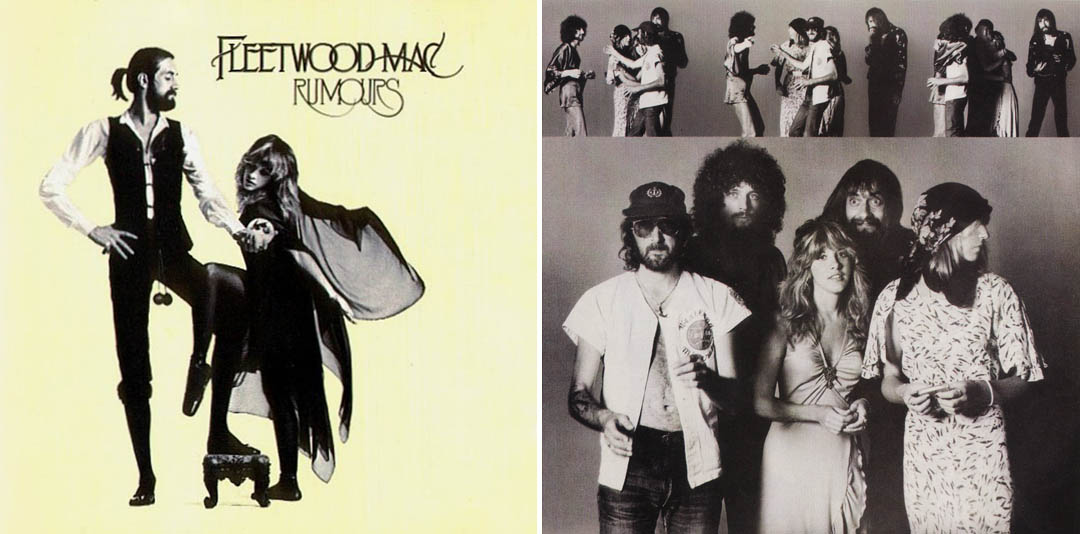 Not only is this album musically complex, but it's also a buffet of emotional lyrical content, from the haunting harmonies of "The Chain" to the upbeat breakup track "Go Your Own Way." Be it an exploration of the band's complicated history and romantic entanglements or an entirely original storyline with created characters, this album deserves the theatre treatment.
2. Adele's '21'
It's showing that Adele's work hasn't been adapted for the stage yet. The powerhouse artist's second album is emotionally rich and stylistically diverse, with hits such as "Rolling in the Deep" and lesser-known gems such as "I'll Be Waiting." There is a story of romance and self-discovery just dying to be told. Plus, the beautiful vocal runs would be a treat for any performer.
3. Stevie Wonder's 'The Definitive Collection'
While Stevie Wonder is featured in Berry Gordy's "Motown: The Musical," the man is a legend and deserves his own complete musical. It was too hard to pick just one album from Wonder's extensive catalog, so the compromise was to choose an album that offered a sampling from each. "The Definitive Collection" spans three decades of his career and brings with it a variety of musical styles from the '60s, '70s and '80s, including hits like "Signed, Sealed, Delivered, I'm Yours" and "Superstition."
4. John Mayer's 'Room for Squares'
John Mayer burst onto the scene in 2001 with a well-crafted album containing a level of depth unexpected in a first effort. Known for his storytelling abilities, Mayer's lyrics set the groundwork for a coming-of-age story ready to be adapted into a heartwarming script. Not sure whether this pop album could be translated into musical theatre? Check out Audra McDonald's amazing cover of "My Stupid Mouth" to clear up any doubts.
5. Beyoncé's 'Lemonade'
Does this even require an explanation? Queen Bey's most recent concept album is revolutionizing the industry and provides a solid foundation on which to build a musical around the given theme. The vast array of musical genres Beyoncé's record incorporates would allow for variety in the score. The world is ready for Beyoncé to take over another stage and dominate.  
6. Joni Mitchell's 'Blue'
Joni Mitchell is another phenomenally talented woman, and this album contains gorgeous melodies and an Olympic-sized pool of emotion. Given her affiliation and entanglements with other musical legends, including James Taylor and Graham Nash, there is certainly a story of some kind buried in this album.
7. David Bowie's 'The Rise and Fall of Ziggy Stardust and the Spiders from Mars'
First things first, the stage version of this album must contain a character with a red mullet. After losing him this year, a stage show based on David Bowie's work would be the perfect tribute to a man who cared so deeply for music and the profound effect it could have on an audience. This weirdly wonderful album, which  includes favorites such as "Starman," holds the threads of a story and contains orchestrations that would fill a theatre and transport viewers into the beautiful world inside Bowie's 1970s mullet-encased head.
8. Michael Jackson's 'Thriller'
The "Glee" tributes to Michael Jackson were some of the best musical moments on the show, proving how amazing a stage musical of the artist's hits would be. Some of Jackson's best and most popular works are housed in the "Thriller" album, including "Billie Jean" and the album's self-titled track.
Ask any musical composer, and they will name the musicians who inspired their work and influenced their style. So, while the call for original work is still out, there is room on Broadway stages to pay homage to the artists who have composed the soundtracks of our lives.
Have a favorite album you would like to see made into a musical? Let us know in the comments below…