If you think social media is just a platform to post news and chat with friends, think again! It's one of the fastest, easiest and most fun ways to advertise your school musical. Not to mention, it's free! Check out these 10 tips to create buzz, develop a fanbase and get people in the seats at your upcoming production.
1. Showcase Your Rehearsals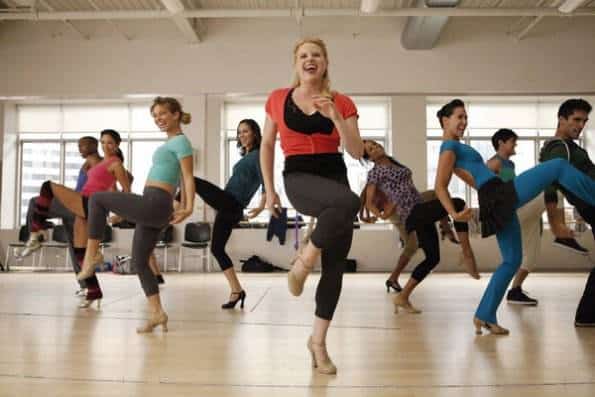 Did you love "Smash" and all the inside scoop into the rehearsal process for "Bombshell?" Well, why don't you do the same? Film short rehearsal clips and have all the cast members post them on their social media feeds. Of course, make sure to put the link to buy tickets at the bottom of the video as well.
2. Interview Your Cast
Whether on video or in written form, interviews are a great way to get to know your cast and generate interest in your upcoming school musical. Make sure to keep your questions related to the show, because asking the leading lady what her favorite color is isn't exactly going to help sell a ticket. Post short sound bites to Twitter and Instagram and the longer interviews on Facebook. You can even go live on Facebook or Instagram and show interviews in real-time. Make sure to have the person being interviewed give a shout out about the performance information and how to buy tickets.
3. Market the History of the Show
Have those students handy with iMovie put together a montage or documentary-style movie about the history of the musical you're mounting. Members of the cast can even host! You can add Broadway production photos found online to make the video fun and interesting (just remember to give credit to applicable parties at the end of the video to cover copyright). And, don't forget to make sure to link to where your viewers can buy tickets to your school production.
4. Give a Backstage Tour
Take your viewers on a journey through all the nooks and crannies of the stage areas, hidden traps, dressing rooms and light booths. This will help entice those watching to want to see what happens onstage during the performance. A great tip is to make sure to end the tour at the box office, so your followers know that's the place to buy tickets.
5. Contest or Giveaway
Everyone loves free stuff, or what insiders like to call "swag" in the performing world. So, why not hold contests or giveaways that include fun souvenirs that have to do with the school musical? T-shirts, mugs and cast-signed posters are great examples of giveaway items that are easy to make with the help of an artistic or tech-savvy company member. Make sure your items contain the show information so those who win or those who see the winners wearing or using your swag know when your musical is happening and how to get tickets.
6. Offer Social Media Ticket Discounts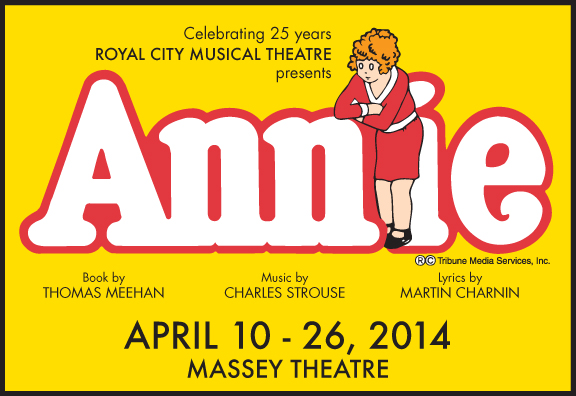 Use social media to plug the show by offering specific discounts to your followers. The audience will keep coming back to your social media feeds to see which new discounts have become available and hopefully make a purchase. Not only is this a great way to generate buzz for your school musical, but you'll sell tickets before you even open. How awesome is that?
7. Trivia Games
Don't you love those trivia games on Facebook, Twitter and Instagram? Why not be creative and post some trivia on your school musical? Not only will a game keep your followers engaged, having fun and learning something about your upcoming show, but it may also entice them to join you at the performance or spread the word to other friends not on your feeds. With a simple Google search, you can find many websites and programs that can help you set up the perfect trivia test, or create one of your own using one of your computer-savvy castmates. Last, make sure to include links to performance information with every trivia post.
8. Showcase What Is Behind-the-Scenes
A lot of the time, the stuff that happens behind the curtain is just as interesting as what happens onstage. You can use social media to show videos and pictures of the stage set being built, the costumes being sewn and the lights being hung. You can even interview those working offstage to get an idea of what their particular jobs are like in making your school musical look and sound amazing. These posts are rewarding because your viewers can start to understand the whole process of how a musical is put together. People will be more inclined to buy a ticket so they can see what the final product will look like.
9. Make A Music Video
Use a song from the show and create a music video. It can be within the confines of the show or something completely different. Either way, make it fun and include many of your onstage and backstage company members. A music video will get your viewers talking and singing along and hopefully lead them to buy tickets so they can hear the rest of the score in all its glory during your performance.
10. Follow a Company Member for a Day
Choose performers or backstage participants to do a photo scrapbook of their day from going to class through rehearsal and/or doing a performance in the evening. These photos can be shown all together in a collage or posted over the course of a day or week on your social media pages. Not only does it create some great content to advertise your school musical, but it also shows the audience how wonderful and challenging it is to work as a performing artist.
How do you advertise your school musical on social media? Let us know in the comments below…