Picture this: I'm sitting in a circle with some other actors after a particularly long and stressful rehearsal. Our senior musical has just been announced, and we're discussing which roles we'd like to play. When I express interest in the lead, people stare at me as though I've said I won't be doing the show at all.
"You could never be the leading man. You're his funny friend," one of my friends says.
At the moment, I wasn't sure why her words hit me as hard as they did, but they stuck with me for a while. Was I not talented or handsome enough to play the leading man? Was I just not trying hard enough to suppress my Cosmo Brown and let my inner Don Lockwood shine? Was funny all I could do?
Auditions finally came around, and I was worried. I knew every actor would be reading for the romantic male lead, but something in me told me I had to go in for it too. When I got to the piano and told our music director what I'd be singing, he asked me if I was sure. I wasn't. I had been so concerned with how I was perceived by others that I didn't even think about being original and auditioning with the comedic lead's song.
I changed my song right then and there, and landed what became one of my all-time favorite comedic roles. In fact, it was that role that showed me how fun it is to be a character actor. Now I've decided to share some of those reasons with you:
1. You Learn to Laugh at Yourself
If you can look at yourself in a mirror while wearing a crazy wig and false teeth and start laughing, you'll learn to do the same when you have a bad hair day or find a zit.
2. Costumes, Costumes, Costumes (and Makeup)
In the same vein, the costumes and makeup are often the best part of playing a character role. Who can deny loving a neon tuxedo or particularly well-articulated stage makeup? Plus, they make for great backstage selfies.
3. The One-Liners
Maybe your dialogue doesn't drive the plot as much as another character's does, but it'll certainly make the audience laugh. You might not get that stage kiss you've been pining for, but you can certainly insist that Courtneys everywhere take their breaks.
4. It's an Exercise in Self-Control
More often than not, the lines and lyrics written for character roles can make us laugh through read-throughs and even rehearsals. The discipline required to know how to make others laugh without laughing yourself is difficult to attain but so valuable once mastered.
5. You Get Newfound Skills
It isn't uncommon for a character role to require a specific skill, such as tap dancing, an accent or even slight-of-hand magic. The great thing is that if you land a role and don't yet have those skills, you'll have time to learn them and perfect them before opening night. Then, you can add them to your resume!
6. The Music
I'll admit, I might be biased, but character roles have some of the best songs in the musical theatre canon. "Guys and Dolls" wouldn't be nearly as fun without "Bushel and a Peck," and "The Music Man" would be missing something special if "Shipoopi!" was cut.
7. Variety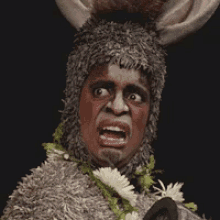 There are so many different kinds of character roles to take on. Perhaps you'll play a bumbling con artist one week and an eccentric pirate the next. While every role is different, some archetypes require a more specific type than others. Embrace your flexibility and jump around between ages, accents and looks.
8. Playing the Villain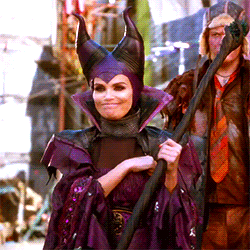 A great woman — Maleficent, played by Kristin Chenoweth — once sang, "Don't you wanna be evil like me?" The villain can be the most exciting role in any show because of how heightened their emotions often are and how much draw they have over the audience. It's always fun to embrace your dark side, even if it's only for a few performances.
9. Stunt Choreography
Not every character roles requires stunt work, but the ones that do are a lot of fun. Every once in awhile, a character gets in a huge fight with another character and is thrown from a roof, or a group dance number will require you to learn how to do a back flip. These skills will dazzle audiences and come in handy later as well.
10. Every So Often, You're Also the Romantic Lead
You don't see this in every show, but sometimes, the comedic lead also gets to be the romantic lead. Think of Winnifred the Woebegone in "Once Upon a Mattress" or Leo Bloom in "The Producers." They get some of the funniest lines in their respective shows and a ton of "aww" moments as well.
Opportunities for character actors are everywhere. Don't shy away if you want to audition to play a zany senior citizen, a talking animal, a monster who lives under the bed or yes, even someone's funny friend.