Being part of a production can sometimes feel like joining a secret society. There is a whole set of unwritten rules they don't hand out at the door and you won't know existed until they are happening to you. No one prepares you for what will unfold.
Experience becomes your greatest teacher, and with each show, you become a little wiser. So, if you are new to #theatrelife, allow us to be your spirit guide.
Here are eight dilemmas you may face and some ideas for how to handle them:
1. You Didn't Get the Part You Wanted
This will happen to you. A lot. And it's natural to get upset when you are disappointed. But remember, every part of the show is just as importa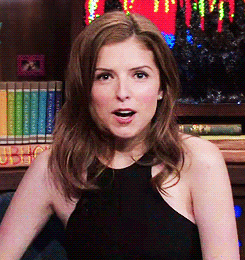 nt. Play your part to the best of your ability, because even the smallest part can steal the show if done right. Plus, you never know who is watching. Your performance could lead to an even bigger opportunity.
Didn't get cast? Join the crew! Every part of a production is a learning experience. Show you are a good sport and a team player and let those in charge get to know you better. It could improve your chances the next time you audition.
2. You Have a Disagreement With Another Member of the Show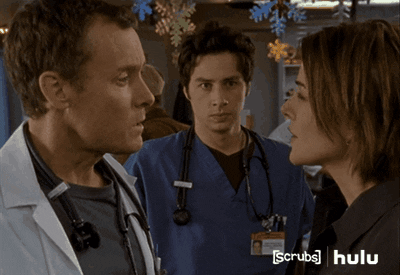 This is bound to happen. Being in a show is like being part of a family, and families don't always get along. You are welcome and entitled to your feelings, but make sure you keep them away from others involved in the show. Vent to your friends, family and even your cat, but don't start airing your grievances to other members of the production. Disunity can divide a cast and affect the performance you give onstage. If the issue is something specific, speak to that individual away from prying eyes and resolve it directly. The more people are involved, the bigger the problem becomes.
3. You Get a Cold During the Show Run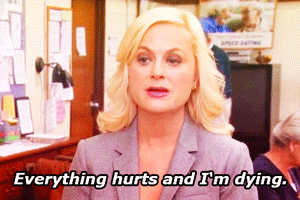 The old adage applies here: The show must go on. Getting sick during a show run is pretty common. The long rehearsal hours coupled with physical wear and tear does eventually take its toll. Remember to hydrate and get as much rest as possible during downtime.
Too far to go home between shows? Find a spot backstage to curl up and take a quick nap. If your symptoms worsen, be sure to seek the advice of a physician.
If you're well enough to still perform, be sure to give it your best. Emma Stone often tells the story of scoring her Oscar-winning role in "La La Land" when the soon-to-be director came to see her in a musical on a night when she was ill. In spite of being sick, she scored the part, and the rest is history. So, give it your 100 percent, because the audience will have no idea you're sick and you never know who is in the crowd.
4. You Missed a Rehearsal
Life happens, and sometimes you miss a rehearsal. The best thing you can do is be proactive. Ensure you notify someone of your absence, since it can be frustrating for cast and crew when someone doesn't show up and they have no idea why. Giving notice allows them time to regroup and even alter the rehearsal schedule, if necessary.
Also, ask someone who was present to catch you up on what you missed before the next rehearsal. Your fellow cast, crew and production team will appreciate that you took the initiative and helped save some time.
5. You Made a Mistake Onstage
Improvise. Act like it's a part of the show and keep going. It's unlikely the audience even noticed. Unless someone has seen your production countless times and memorized every element, no one will have any idea it wasn't part of the show.
6. Cast and Crew Are Stressed and Short-Tempered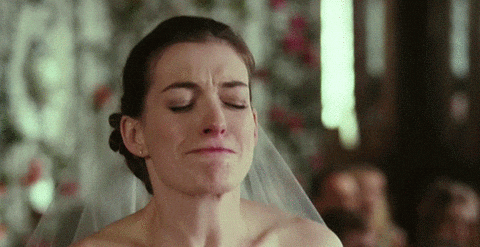 Tech week especially can be a tense time. Try to take everything in stride. If you snap at someone, step back, find a place to take a breath on your own and get yourself centered again. Most of the time, you'll realize right afterward that you didn't mean what you said. Don't let things get awkward — find that person and mend the fence.
If someone snaps at you, try not to take it personally. The best thing you can do is ask whether there is something they need or anything you can do to help. It's possible something bigger is bothering them and you just caught them at the wrong time.
Don't forget to thank your crew and production team regularly. They work hard during and after hours, often going unnoticed. Let them know you appreciate all they do
Finally, be preventative and help boost morale! Bringing in homemade cookies or giving someone an encouraging word are easy ways to keep spirits up when people are growing increasingly tired and stressed.
7. You're Trying to Balance the Show and Your Real Life
This can be a huge hurdle to overcome because being part of a show is rewarding yet demanding. Again, being proactive can help you avoid getting overwhelmed.
Get yourself a planner or agenda of some kind and write down all of your commitments. Your brain is full enough with your lines and choreography without having to remember when you have a dentist appointment or a paper due. Color-coding each item (such as rehearsal, school and social) can also be useful when you're trying to reference your schedule on the fly.
Scheduling your free time if you have other projects on the go can help you to stay organized and maximize your efficiency. If you know you have scheduled two hours on Sunday afternoon to work on your history essay, you are less likely to be stressing out midweek about how you'll find time to get it done.
Most importantly, don't forget to schedule some time to relax and rest. This needs to be a priority, or you will be run down and unable to do anything.
8. You Are Asked to Do Something Unfamiliar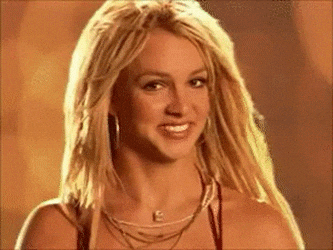 Part of the fun of working on a show is that each one is different. Every production is a learning experience with something to be gained. You may get asked to perform a skill you are unfamiliar with, such as tap dancing, sword fighting or juggling. Even if you aren't sure how, give it a go. As long as you are willing to learn, there is always a way. Be sure to identify any safety issues and ask questions if you are unsure.
If the task is something you really don't want to do or causes you discomfort, speak to your director or production team in private. You can address your concerns and even politely decline, if need be. It's OK to set limits and speak up if you're uncomfortable.
Every experience is going to come with its own individual highs and lows. However, the beauty of it is that when it's all over, you'll get graduation goggles and only remember the good things — so much so that when audition time comes around, you will eagerly sign up for the madness all over again. In the end, there's nothing like it.