Good dancers make being in a show look easy. They glide across the stage and move through complicated combinations with ease, all while emoting and belting out vocals with as much power as Sutton Foster. The irony of it all is that it takes work to make something look easy. It requires stamina to make it through a three-hour performance, especially if it involves dancing. So, whether it's community theatre or a professional Broadway production, it's crucial that performers stay in shape in order to perform at peak levels.
Sure, there are the typical ways of working out and getting fit, such as the gym or taking dance classes. But let's face it, gym memberships and class fees can get expensive and are not always a viable option when balancing work, school, your home life, rehearsals and some semblance of a social life. Not everyone has a free hour or two per day to work out, but that doesn't mean it can't happen.
Here are eight cost-effective ways to get in dancer shape in your free time:
1. Fitness Apps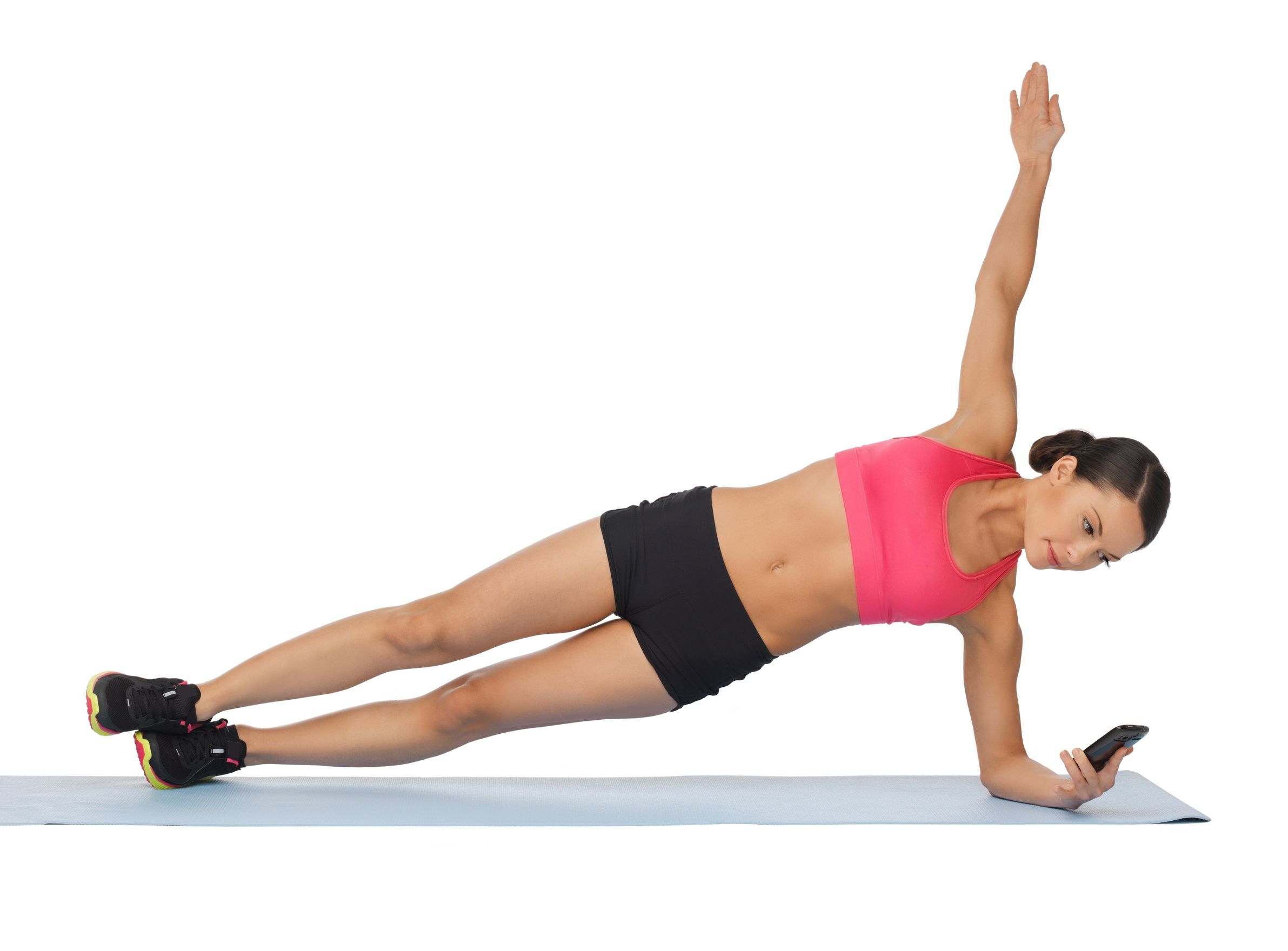 There are many apps to choose from that let you work out when and where it's convenient for you. Some apps are free and will offer in-app purchases to go to higher levels. Other apps charge money but are usually cost-effective and definitely cheaper than the gym. Not sure whether it's a good app? A quick read of reviews should give you a feel for it. Not sure where to start? Try Sworkit, Yoga Studio or 7 Minute Workout Challenge.
2. YouTube Dance Tutorials
Don't have money for dance classes? Thanks to YouTube, you can have dance teachers available 24/7 at the touch of a button, free of charge. If ballet is your bag, dance teacher Kathryn Morgan offers a playlist of ballet barre workouts on her channel. Hip-hop lovers can find inspiring routines and dance tutorials by choreographer Matt Steffanina on multiple channels. Whatever your dance preference, YouTube is likely to have it. It's a great way to improve your dance moves while also clocking some cardio.
3. Pinterest
This site is a gold mine for fitness ideas. Trainers, health magazines and websites have created workouts, and Pinterest has done us all a solid by organizing a multitude of them in one place. There are even workouts to go along with TV shows so you can catch up on your favorites while getting fit — all from the comfort of your living room. Pin them to your board, or print them out for an instant on-the-go trainer.
4. Running
You don't need a fancy, expensive treadmill to exercise when it's free to do so outdoors. If you happen to live in an area where extreme weather is part of the regular fun of your day, it doesn't mean running is out of the question. Check online to see whether there is an indoor walking/running track in your area. Some shopping malls even have designated days where you can walk or run inside.
5. Fit For Broadway
Fit For Broadway is a great asset for actors and dancers alike. The blog, created by Jane Jourdan, explores how health and fitness are an important foundation for the success of every performer. Jourdan's easy-to-navigate website offers readers Broadway interviews, workouts, recipes and more, all filtered through the performer lens.
6. Jump Rope
What's great about jumping rope is that it's fast, fun and an activity you can do anywhere. It's an excellent form of cardio that even celebs such as Kate Hudson have included in their workouts. Stick to the schoolyard basics or check out YouTube for videos that will show you different moves to incorporate for a more intense session.
7. Take the Stairs
This seems like a simple one, but this regular part of your day is more effective than you might think. While this can't be your only form of exercise, your health will certainly benefit from using the stairs on a regular basis. Plus, it's always less crowded than an elevator or escalator, so you'll save time. Win!
8. Eat Right and Drink Lots of Water
While this isn't a method of exercise, it's still important to mention. Eating right is a significant part of getting your body in shape. Ensuring you are consuming a balanced diet and maintaining a healthy body weight is all part of the package. And while it's been said before, it's worth repeating that you have to hydrate to dominate. Always carry your water bottle and be sure to fill it up throughout the day. Don't wait until you're thirsty to have a drink, since dehydration can start long before that. Drinking water regularly and eating a balanced diet will keep you fueled through those long rehearsals and help you perform at your highest levels.
Health is a crucial part of any performer's life, and it looks different for everyone. Don't be afraid to start slow and try different methods of exercise until you find what works best for you. So, grab your playlists and, in the words of the infamous Schuyler sisters, get ready to work!
How do you stay fit as a performer? Let us know in the comments below…