Your best go-to audition songs should be something that shows off your talent, personality, voice and love of singing. However, with all the great songs out there, it can be tough to pick just the right one. Here is a four-step guide to help you find the perfect song for your next audition:
1. Choose Songs From Shows You Love
Which musicals do you love? Which ones make your soul excited and emotionally charged? Zero in on your favorite musicals, then take a good listen to all the songs they feature. From there, make a list of the specific songs you love from those shows.
It's also recommended to listen to other musicals listen by the same composer/lyricists as the musicals you love, if you aren't already familiar with them. You might just find some surprising gems in there.
2. Choose What Fits Your Voice Type
Now, look at your list and ask yourself which of those fit your voice type. You need to be honest with yourself here, so make sure songs gel with your voice strengths.
If you need more help, think more specifically about whether you're a soprano, alto, tenor or bass. Do you have a huge belt like Ethel Merman, a pop sound like Maureen in "Rent" or do you sound like Laurie in "Oklahoma?" Try to narrow down your song list to find tunes that match your voice type.
This is also a great time to ask a voice, choral or drama teacher and/or professional for help if you don't know your voice type or what might be easiest or best for you to sing. Also, if you absolutely love a song on your list but it doesn't match your voice type, you can always find someone to transpose it to your preferred key.
3. Choose What Matches Your Personality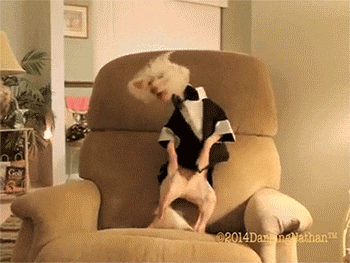 Now that you have narrowed down choices for your vocal range, it's time to find songs that match your personality. Are you funny? Are you serious? Do you like to crack jokes, or tell a good story? Choose the songs on your list that best match your traits so you'll be able to naturally act as you sing.
4. Choose a Song That Makes You Feel Like a Star
You now have a list of songs that match your voice type and your personality. The last question you need to ask yourself to make your final decision is whether you feel like a star when you sing each song. Do you feel like a performer who can stand center stage in the spotlight and totally wow the audience?
Now, this doesn't necessarily mean you need to pick a big, loud, 11 o'clock number. Instead, it means you need a song you can sing in any audition at any time, in sickness or in health, on a good day or a bad day. It needs to be a song that you will be excited to sing no matter what.
If you have more than one song that passes this test, great! You have an amazing starting point for an audition book and your go-to audition songs. Good luck, and have fun!
How do you decide which songs to pick for an audition? Let us know in the comments!