It's no secret that Broadway is rife with incredible talent that's on display six days a week. Luckily, the showcasing of vocal chops doesn't end with the cast album. Several big names from the Great White Way have released solo albums in a range of genres for fans to enjoy. With spring soon to be on its way, there's no better time to freshen up those playlists with a few albums from the stars of the stage.
Here are six solo albums by Broadway stars that may not have crossed your path:
1. Leslie Odom, Jr.'s "Leslie Odom Jr."
If you're a fan of jazz, look no further than Leslie Odom Jr.'s self-titled album. Riding high on the success of "Hamilton," the former Aaron Burr re-recorded his 2014 solo album and released it again this past June. The album is a smorgasbord of jazz styles, from the bossa nova "Brazil (Aquarela Do Brasil)" to the bluesy first single "Autumn Leaves." Odom Jr.'s smooth, sultry vocals are perfect for a romantic evening or just cruising through your weekend.
2. Kristin Chenoweth's "The Art of Elegance"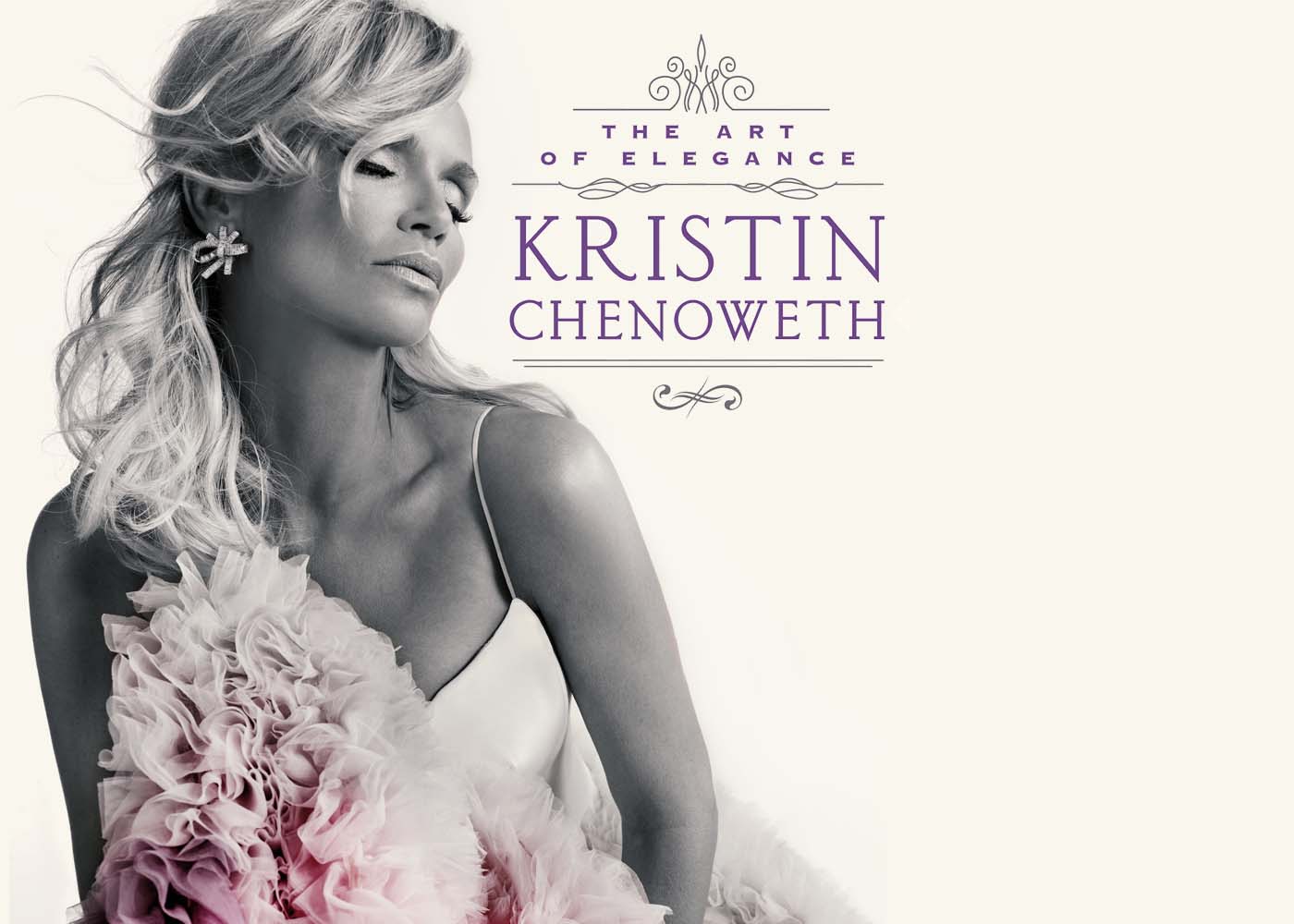 Broadway legend Kristin Chenoweth has released multiple solo albums over the years, including a country-pop record, a Christmas recording and a Christian music album. But her most recent endeavor, "The Art of Elegance," is sure to hit the spot with fans. The 13-track record is a mix of American classics, including Gershwin, Rodgers and Sinatra, all beautifully arranged to showcase Chenoweth's stunning vocals and remind listeners why she's Broadway royalty.
3. Laura Benanti's "In Constant Search of the Right Kind of Attention"
This record is as quirky and lovable as Laura Benanti herself. The live album is a mix of fun anecdotes (sobbing at age 9 because her classmates didn't know who Rosemary Clooney was), pop covers (she does a gorgeous rendition of Joni Mitchell's "He Comes for Conversation) and Broadway performances (knocking it out of the park with "Unusual Way" from the musical "Nine"). The combination creates an album that is easy to take in from start to finish as listeners immerse themselves in Benanti's captivating live show.
4. Adam Pascal's "Civilian"
This album has been around since 2004, so it definitely has that early 2000s vibe. In fact, it feels like the album Roger would have made had the story of "Rent" continued with a sequel showing what they did with their lives. It's fitting, really, given that Roger was the role to launch Adam Pascal's musical theatre career. If you're a fan of bands like Fleetwood Mac or Matchbox Twenty, this album is for you. The tracks on the rock record, such as "Tomorrow and the Sun," are cruisey in nature, making this the perfect album for your next road trip.
5. Audra McDonald's "Build a Bridge"
There's no denying Audra McDonald's incredible multitude of talents. She's a successful actress on the stage and on television (does anyone else miss "Private Practice?"), a powerhouse vocal talent and a devoted wife and mother. Is there anything this woman can't do? With all of this, she still has had time to release a few solo albums, including the 2006 record "Build a Bridge." Her unique cover of John Mayer's "My Stupid Mouth" is the perfect example of her ability to cross musical lines and dabble in pop music with ease. But she doesn't completely abandon her musical theatre roots, including a gorgeous rendition of the melodic "Dividing Day" from the musical, "The Light in the Piazza." It's a lovely mix for anyone who appreciates beautiful vocals.
6. Adam Jacobs' "Right Where I Belong"
The world has been in love with Alan Menken for years, and the successful composer has amassed a collection of awards to prove it. Adam Jacobs, on the other hand, has been winning hearts on Broadway since 2014 in the title role of the stage adaptation of "Aladdin," one of Menken's numerous Disney hits. The two have come together again as Jacobs takes on Menken's other works in his solo venture, "Right Where I Belong" in which he covers hits from the composer's vast catalogue. Prepare for nostalgia as Jacobs belts out classics such as "Go the Distance" and "Out There." If you're a Disney fan, this is definitely one to pick up.
Whether you're a rock music enthusiast, a lover of the classics or a Disney aficionado, the stars of Broadway provide a buffet of musical selections. So, grab a pair of headphones and let the listening begin!
Have a favorite solo album that we missed? Let us know in the comments below…