You remember the legends, such as Rodgers and Hammerstein, Kander and Ebb, Stephen Sondheim and Cole Porter. However, do you remember the composers who made it big, but only once? These Broadway musicals were honored in concert on Nov. 14 and Nov. 15 at the Kaufman Music Center to celebrate the one-hit wonders of Broadway:
9. "Promises, Promises"
Burt Bacharach and Hal David wrote this hit musical comedy about a businessman trying to climb up the corporate ladder by letting his superiors use his apartment for secret rendezvous.
8. "1776"
This Sherman Edwards musical about the Founding Fathers centers around John Adams and his efforts to convince people to sign the Declaration of Independence.
7. "Hair"
Galt MacDermot, James Rado and Gerome Ragni wrote this rock musical about bohemian hippies in New York who resist the Vietnam War, society's norms and their conservative parents.
6. "The Man of La Mancha"
Inspired by "Don Quixote," Mitch Leigh and Joe Darion's musical is a play within a play that prisoners perform while Miguel de Cervantes waits for a hearing with the Spanish Inquisition.
5. "The Boyfriend"
This show by Sandy Wilson was Julie Andrews' big break on Broadway. Set in the 1920s on the French Riviera, the musical tells the story of the girls who live at Madame Dubonnet's School for Young Ladies.
4. "Grease"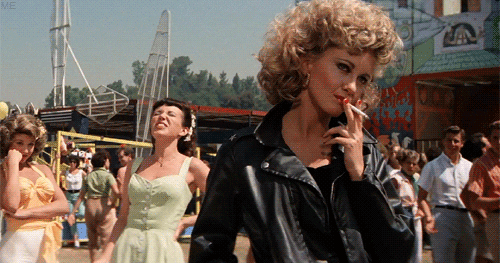 Jim Jacob and Warren Casey's musical, "Grease," has been a classic since its 1971 debut. It has had countless revivals, and hundreds of high school productions are staged around the country every year.
3. "The Music Man"
Meredith Wilson's classic story is about con artist band director Harold Hill, who tricks the town of River City into buying instruments for a phony band program. Meanwhile, he develops feelings for the local librarian.
2. "Oliver!"
Lionel Bart wrote the musical adaptation of Charles Dickens' "Oliver Twist" with well-known songs such as "Consider Yourself," "I'd Do Anything" and "Who Will Buy?"
1. "The Wiz"
In this modern musical adaptation of "The Wizard of Oz," composer Charlie Smalls rewrote this timeless story in the context of African-American culture. The 1978 film version starred Diana Ross as Dorothy and Michael Jackson as the Scarecrow.
Even though these composers only produced one hit on the Great White Way, their works of art are truly timeless.