It's a sad fact of theatre that no show can last forever (although we're betting "Hamilton" might prove us wrong). Sometimes, wonderful shows leave us far too soon. However, no matter how awesome the cast or how beautiful the score, there's nothing for some shows to do but join a legendary list of Broadway's worst-selling shows. Even though some shows are panned by critics, some flops will always have a special place in our hearts:
'Bonnie and Clyde'
Total Broadway Performances: 36
Even though "Bonnie and Clyde" was only on Broadway for three months, the show has developed a large cult following. The score is gorgeous, and Jeremy Jordan and Laura Osnes had wonderful chemistry (not to mention vocal chops). Luckily, there is a cast recording, so we can properly mourn this show's early closing.
'[Title of Show]'
Total Broadway Performances: 102
This four-person musical is only one act, but it features some wonderful, witty songs about show business, from "Secondary Characters" to "I Am Playing Me." The show follows Heidi, Susan, Jeff and Hunter through the rehearsal process of creating a show. After 103 performances, it probably flopped because it's unrelatable for audience members who aren't part of the theatre community, and it's less flashy and commercial than most Broadway musicals.
'Carrie: The Musical'
Total Broadway Performances: 5
This show, based on the famous Stephen King novel, is about a high school girl with telekinetic powers who deals with her religious mother and the high school prom. This show flopped, but it became the inspiration for a book by Ken Mandelbaum called, "Not Since Carrie: Forty Years of Broadway Flops." During previews, there was a mixture of standing ovations, thunderous applause and a chorus of boos. Ticket sales didn't suffer, but the critics ripped the show apart, causing financial backers to pull their money out of the production.
'Anyone Can Whistle'
Total Broadway Performances: 9
It's kind of nice to know that even Stephen Sondheim isn't perfect. This musical is about a town that creates a fake miracle in order to bring in tourism. Meanwhile, inmates from the local insane asylum have escaped. The show, originally starring Angela Lansbury, only had nine performances.
'Side Show'
Total Broadway Performances: 91
Well, it seems as though this show "will never leave you." This musical received a revival in 2014, but it had the same lack of success as the original Broadway production. This is a beautifully tragic story about twins in a freak show. Unfortunately, the amazing female power ballad duets weren't enough to keep the show open after 91 performances (the revival only had 56).
'Chess'
Total Broadway Performances: 68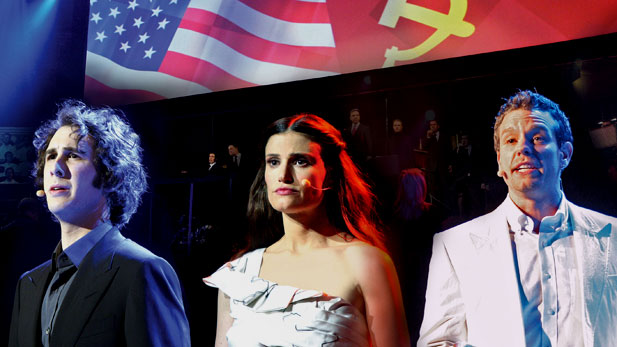 This show, created by ABBA's Benny Andersson and Björn Ulvaeus, is about American and Russian chess champions who face off against each other during the Cold War. The show's premise probably led to its early closing, with only 68 performances. However, its concept album was very successful and led to the popularity of "Anthem," "One Night in Bangkok" and "Someone Else's Story."
https://www.youtube.com/watch?v=0J1zN7PwPL8
'You're A Good Man, Charlie Brown'
Total Broadway Performances: 32
This show about the "Peanuts" gang actually premiered in 1971, but you probably didn't hear about it because there were only 32 performances. It wasn't until the revival in 1999 with Kristin Chenoweth, Roger Bart and Anthony Rapp that this show was put on the map. It is now a crowd favorite and is very popular for school theatre productions.
Sometimes shows just can't figure out how to sell out at the box office. However, we can still enjoy them through cast albums, YouTube videos and — if we're lucky — eventual revivals!
Did we forget your favorite flop? Let us know in the comments below…