With contemporary musicals dominating so many schools and theatres, it seems tempting to overlook some of the older, beloved, traditional musicals. While some of them feel outdated, unrealistic and culturally insensitive, some Golden Age musicals such as "Oklahoma!" and "West Side Story" are timeless classics that are still performed frequently.
Nonetheless, each decade after the Golden Age is distinct in its contributions to the musical theatre art form. Let's take a trip down memory lane and analyze each of the past six decades on Broadway:
1. The 1960s
While more classical-sounding musicals such as "Camelot" and "110 in the Shade" continued to flourish, budding composers such as Stephen Sondheim, Jerry Herman and Kander and Ebb were scoring their first hit musicals. Star vehicles such as "Hello, Dolly!," "Mame" and "Funny Girl" catapulted the careers of then-new stars Carol Channing, Angela Lansbury and Barbara Streisand, respectively.
It was common for musicals such as "A Funny Thing Happened on the Way to the Forum" and "Cabaret" to mix elements of light comedic opera with jazz/swing to tell their stories.
Not until the end of the decade did rock musicals such as "Hair" begin to sway the direction of musical theatre toward the dominant styles today.
2. The 1970s
The success of "Hair" led to more rock musicals coming to Broadway, specifically "Jesus Christ Superstar," "The Rocky Horror Picture Show," "Grease" and "Godspell."
The '70s also saw a surge of African-American-themed musicals such as "The Wiz," "Purlie," "Timbuktu!" and the black-cast revival of "Hello, Dolly!"
Two of the longest-running musicals from the '70s were "A Chorus Line" and "Chicago." While composers such as Sondheim continued to thrive with hit shows, other names such as Stephen Schwartz and Andrew Lloyd Webber began to achieve their earliest successes in New York.
3. The 1980s
The '80s were the peak era for the pop-opera genre, which combines elements of opera with traces of mainstream pop music. This genre is best exemplified by musicals such as "The Phantom of the Opera," "Les Misérables" and "Chess." The latter show produced "One Night in Bangkok," one of the last show tunes to be a pop radio hit in the United States.
These shows were innovative for their groundbreaking sets, such as having a helicopter onstage ("Miss Saigon"), a chandelier falling ("Phantom") and a light-up chessboard platform ("Chess").
American musicals such as "Nine," "Drood" and "Into the Woods" had similarly structured musical scores. Aside from "Phantom," Lloyd Webber's era of commercial peak in the United States included Broadway transfers of "Cats," "Joseph and the Amazing Technicolor Dreamcoat" and "Starlight Express."
4. The 1990s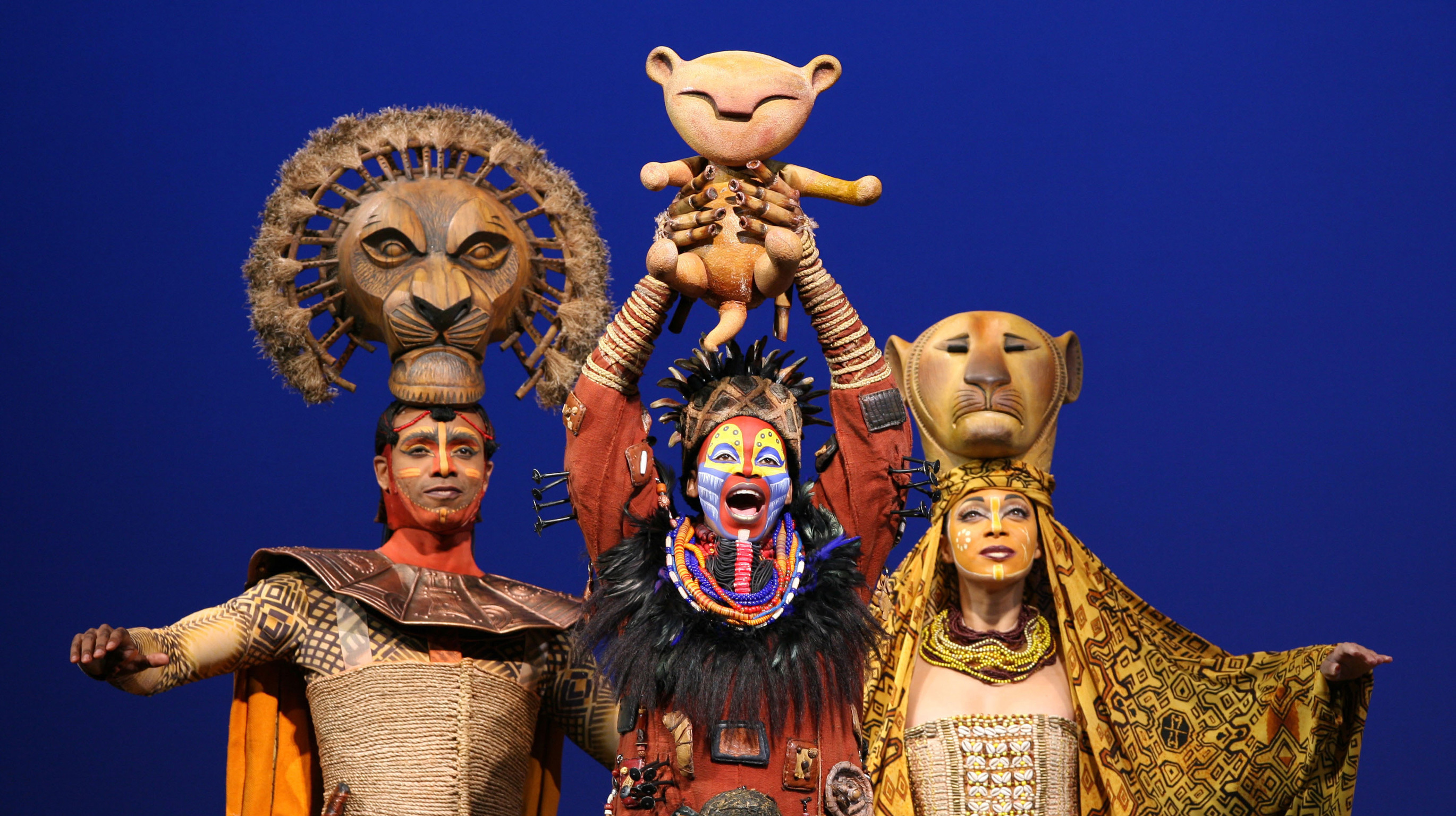 While the pop opera genre was still popular thanks to musicals by Frank Wildhorn, such as "Jekyll and Hyde" and "The Scarlet Pimpernel," Jonathan Larson's rock musical "Rent" was a turning point in making musical theatre appeal to younger audiences. Like "Falsettos," "Rent" deals with topics such as homosexuality and HIV/AIDS in contemporary New York City, and Larson's musical won the Pulitzer Prize for Drama in 1996.
Meanwhile, Disney movies such as "Beauty and the Beast" and "The Lion King" turned into long-running Broadway productions.
A new generation of composers introduced Jason Robert Brown and Michael John LaChiusa, whose biggest successes include "Parade" and "The Wild Party," respectively.
5. The 2000s
Last decade, there was a plethora of musical adaptations of various films, such as "Hairspray," "Shrek," "Legally Blonde," "The Color Purple" and "Xanadu."
While "Wicked" became the decade's longest-running original musical, more vulgar shows such as "Avenue Q" and "Spring Awakening" received wide acclaim, too.
Disney kept producing Broadway adaptations with "The Little Mermaid" and "Mary Poppins." Furthermore, "In the Heights" brought hip-hop and Latin music to the Great White Way, while more serious musicals such as "Next to Normal" discussed mental illness.
6. The 2010s
Lin-Manuel Miranda's sleeper hit musical "Hamilton" took the world by storm in 2015, using hip-hop and color-blind casting to tell the life story of one of America's founding fathers.
Meanwhile, female composers such as Cyndi Lauper, Lisa Kron and Jeanine Tesori scored success by winning Tony Awards for "Kinky Boots" and "Fun Home," respectively.
Disney's Broadway adaptations included "Newsies" and "Aladdin," while more mature shows such as "The Book of Mormon" sold out performances for months back in 2011.
Musicals of the 2016–2017 season such as "Dear Evan Hansen" and "Natasha, Pierre and the Great Comet of 1812" showcased scores influenced by singer-songwriter music as well as EDM and indie rock, respectively.
Which is your favorite decade of Broadway music? Let us know in the comments below…