Unless you've been living under a rock (we're looking at you, Patrick), you know that SpongeBob and friends will be swimming onto Broadway this November. And no, we don't mean the creepy version you've witnessed sulking around Times Square. We're talking the real Nickelodeon deal!
With tickets just going on sale last week, we've decided to weave together a theatre nerds' perfect plan for seeing "SpongeBob SquarePants: The Broadway Musical for Everyone."
So, gather up your loved ones and take notes, because we're about to bring you all the steps necessary for the best day ever, as SpongeBob would call it. Are you ready, nerds? (That's your cue to shout, "Aye, aye, Captain!")
Step 1: Buy Your Tickets!
Okay, this is an obvious one, but tickets are going faster than Squidward gets annoyed. Ticket sales began June 26, so grab your best friend and choose a date you'll have totally free so you can plan festivities for all-day fun! Tickets can be found here.
Step 2: Make Your Visit to New York Like Bikini Bottom!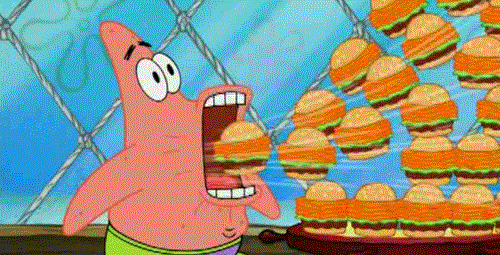 Design the perfect experience by making your visit to the Big Apple seem more like a trip to the big pineapple under the sea (see what we did there?). Since you can't actually dive deep into the depths of the ocean while in Manhattan, we've compiled some excellent nautical spots to consider visiting on your journey:
Step 3: Planning Your Food
This is a separate section of the planning process because as every SpongeBob fan understands, the Krabby Patty is considered sacred in Bikini Bottom. Despite there not being a Krusty Krab restaurant in New York City (anyone want to get that started?), there are definitely spots where you can grab a Mr. Krabs-approved meal:
Of course, when in doubt, you can't go wrong with Shake Shack.
Step 4: Binge-Watch the Show
Get excited, because now that you've completed all the necessary preparations, it's time to relax and enjoy some SpongeBob. Prepare for the musical extravaganza that awaits you by watching as many episodes as you can — heck, throw a viewing party! That way, you'll fully appreciate every homage and nuance the Broadway version pays to its animated predecessor.
After all this, you can officially quote your dear square friend and shout: "I'm ready!"
Are you pumped for the SpongeBob musical? Have any plans to hit New York City to see it? Let us know in the comments below…