Success is a tricky business. Who hasn't wished for a magical "how-to" guide at one point or another? In a perfect world, finding a successful career in the arts would be easy, money would be no object, we would all have great hair and maybe I'd finally get that pony I've been wishing for.
But in spite of how easy fame and notoriety looks, the road is usually paved with hard work. Lin-Manuel Miranda didn't just come up with "Hamilton" and suddenly find overnight success. He had been toiling away in musical theatre land long before "Hamilton" exploded, working a variety of side jobs and learning every step of the way.
What we can take solace in is the number of people who have come before us and achieved their dream, each in their own way.
Here are the stories of six musical theatre composers before they were famous:
1. Stephen Sondheim
The celebrated songwriter studied piano at a young age, growing up in Pennsylvania after his parents' divorce. As luck would have it, he became friends with the son of the infamous Oscar Hammerstein. Hammerstein mentored a young Sondheim, giving him honest feedback on his work and allowing him to work as an assistant during one of his theatre productions.
After studying music in school, Sondheim struggled to get his work out there, living with his father and working as a television writer in California. Sondheim eventually returned to New York, and a friend put him in contact with Leonard Bernstein and Jerome Robbins, who were working on a musical version of Shakespeare's "Romeo and Juliet." Sondheim joined them, and their collaboration became "West Side Story." This set Sondheim off on a series of collaborations over the years, which have led to a beautiful body of work.
BKF (Best Known For):
"West Side Story"

"Into the Woods"

"Sunday in the Park With George"

"Sweeney Todd"

"A Little Night Music"
Moral of the Story: Try finding an experienced mentor, and don't be afraid to collaborate.  
2. Lynn Ahrens
Ahrens did not study music in college, nor did she start with a career in theatre. Instead, she studied English and journalism at Syracuse University, and her first career was as a copywriter in advertising. Music was more of a hobby at the time, and Ahrens would write songs on her lunch break.
As luck would have it, a colleague heard her musical stylings and asked her to write a song for a children's television show, which eventually became a regular gig. This turned into writing for musical theatre when she met Stephen Flaherty at a workshop and they began collaborating.
BKF:
"Anastasia"

"Ragtime"

"Seussical"

"Once on This Island"
Moral of the Story: It's not about where you begin or even how much experience you have. Be the best — your best — right where you are.
3. Andrew Lloyd Webber
The product of a musical family, Lloyd Webber began school with no aspirations for a life in music or theatre. Instead, he started studying history but eventually felt the pull of musical theatre and dropped out of college to attend the Royal College of Music.
When he was 17, he received a letter (yes, people still wrote those back then) from a young Tim Rice, who was looking for someone to collaborate with. They were commissioned to create a biblical musical, which became the smash success "Joseph and the Amazing Technicolor Dreamcoat."
Lloyd Webber participated in a series of successful collaborations before eventually striking out on his own in the '80s to create two of his most successful musicals, "Cats" and "Phantom of the Opera," both inspired by existing literary works.
BKF:
"

Joseph and the Amazing Technicolor Dreamcoat"

"Cats"

"The Phantom of the Opera"

"Jesus Christ Superstar"

"Evita"    
Moral of the Story: Don't be afraid to change direction.
4. Jonathan Larson
Larson grew up immersed in the arts through his schooling and went on to study acting at Adelphi University, where he began composing music for student productions. After graduation, he took on the life of a true starving artist, working as a part-time waiter with little money while living in a cramped New York City apartment with a slew of roommates. Larson wrote and composed a variety of pieces, but found little success and a lot of disappointment.
Most people would have thrown in the towel, but not Larson. He persisted, collaborating with other artists, writing music for television programming and continuing to develop his own work. This included a musical retelling of the Puccini opera, "La Bohème," based on Larson's experience living as a poor artist in New York City. It would go on to become the award-winning musical "Rent."  Sadly, Larson died before the show's premiere.
BKF:
"Rent"

"Tick, Tick…Boom!"
Moral of the Story: Don't give up! Create as much as you can. Success doesn't usually happen right away, so keep working at it.  
5. Jeanine Tesori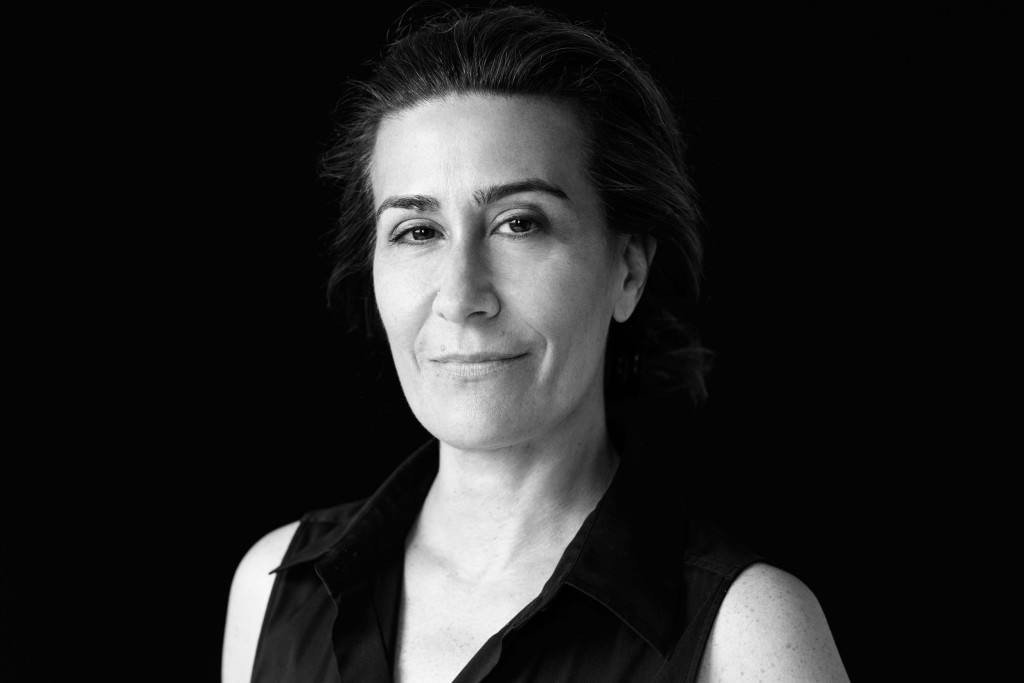 With her parents both in the medical profession, it's natural that Tesori entered a pre-med program when she started college. But after working at a theatre camp, Tesori knew musical theatre was where she wanted to be. Refusing to get a degree in education as a backup for fear she would quit when the road got rough, Tesori worked as an arranger for the early part of her career, fearing failure if she took a chance on original work.
It wasn't until her 30s that Tesori finally moved outside her comfort zone and began composing her own work. Her first musical, "Violet," was well received and started Tesori on a path of acclaimed work that would eventually lead her to a Tony Award for "Fun Home."
BKF:
"Shrek"

"Fun Home"

"Caroline or Change"

"Violet"

"Thoroughly Modern Millie"
Moral of the Story: Have confidence in yourself and your work. Failure can be a natural fear, but use it as fuel instead of a roadblock.  
6. Alan Menken
Another spawn of a musical family, Menken grew up learning to play piano and creating his own melodies to avoid practicing. After studying music at New York University, Menken was drawn to musical theatre after attending a BMI Musical Theatre workshop. He then spent decades working as an accompanist and writing music for shows that never saw the stage.
Collaborating with Howard Ashman, the two finally found success with the Off-Broadway musical "Little Shop of Horrors." But Menken's future success would not come from the stage, as he might have thought. The notoriety he gained from the success of "Little Shop of Horrors" scored him a gig composing songs for the animated films produced by Walt Disney Studios.
Menken wrote music for several successful Disney films, earning him multiple Oscars. It was because of that work that Menken made his Broadway debut with the adapted stage version of "Beauty and the Beast." He has since split his time between films, television and the stage.
BKF:
"Little Shop of Horrors"

"Beauty and the Beast"

"Little Mermaid"

"Aladdin"

"Newsies"
Moral of the Story: The path to success comes in many forms, and it may not be the one you expect.
Who are your favorite composers? Have your own success story? Let us know in the comments below…