Podcasts are everywhere these days, covering a litany of topics. So, we decided to check out some of the most popular broadcasts out there for actors. Here is a list that covers the gamut between Broadway, comedy, on-camera acting, ensemble work and more.
1. "Maxamoo," by Lindsay Barenz
"Maxamoo" is the one and only resource to know what's hot and what's not on the New York City theatre scene. Not only does it cover the best of the best (no matter the theatre or marquee size), but it also hosts discussions with playwrights and performers. This is a one-stop shop for all things NYC theatre.
2. "Kahnversations," by Lesly Kahn and Company
"Kahnversations" is a podcast that features stories from actors, writers and directors who are currently in the midst of breaking into the business "while their battle scars are still fresh," as the podcast puts it. Instead of hearing those glossed-over "how-they-became-famous" stories from big-time stars, this podcast focuses on people booking their first big guest star role or booking series-regular gigs and just getting their names and faces recognized. This is a great place for knowledge and inspiration.
3. "Theatre People," by Patrick Hinds
"Theatre People" touts itself as the only podcast that offers full-length interviews with Broadway's best. They do weekly podcasts every Monday (until the Tony Awards, anyway) and have also launched a new podcast called "Broadway Backstory." This audio documentary-style podcast covers everything from a show's development from initial idea to the full-blown production. Check these podcasts out for some in-depth coverage of Broadway's finest.
4. "You Made It Weird With Pete Holmes" by Nerdist Industries
In this semi-weekly podcast, comedian Pete Holmes interviews fellow comedians (plus the occasional musician, scientist, author, etc.) and gets them to share their inner-weirdness. It's the perfect podcast for the comedic actor, standup comedian or anyone who just loves comedy and a good time.
5. "The Ensemblist," by Mo Brady and Nikka Graff Lanzarone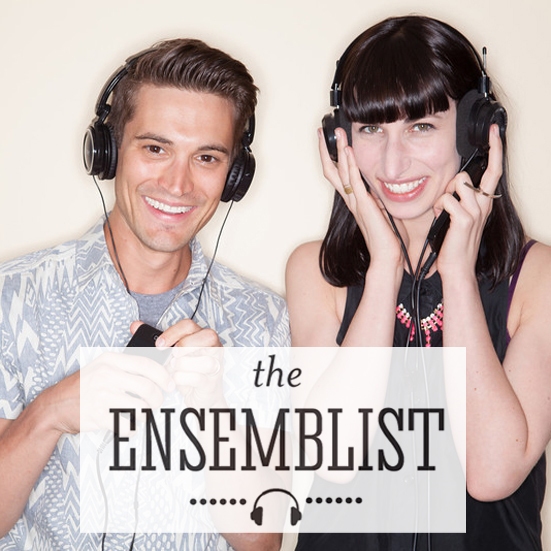 This is another great podcast that covers ground through the first rehearsal to opening night and beyond. "The Ensemblist" also takes a deeper look into the inner-workings of the all-important ensemble and how these performers help hold the show together. It's a great place to pick up some knowledge and get yourself motivated.
6. Broadwaysted
Simply stated, Broadwaysted is about having a drink with your favorite Broadway stars. Bryan, Kevin & Kimberly speak with different members of the theatre community every week. A great alternative to traditional interview style, this podcast takes a more casual approach which tends to open up a different side of your favorite people.
Hopefully you're feeling inspired by these podcasts. Let us know what other actor-friendly podcasts you listen to in the comments!