Our minds are blown that it's already a new year, and we're starting 2019 with a powerhouse Broadway playlist that will get us amped for the fresh start. Whether you're going into January with a to-do list of things to accomplish or merely good vibes, these musicals will help you start the new year right:
1. THE CHER SHOW
Fresh off its Broadway debut, 'The Cher Show' brings to life the journey of an iconic artist as seen through Cher during three different stages of her career. While our fingers are crossed for an original cast recording soon (because Stephanie J. Block sings like magic), the music of Cher can still count as an inspiring anthem in our book. Not only will her songs encourage us to believe in life after love, but 'The Cher Show' reminds us that being different is the key to success.
2. WAITRESS
With music penned by Sara Bareilles and a story based off the 2007 film, 'Waitress' has been captivating the theatre with sugar, butter, flour, and an empowering message. Enter Jenna, a sweet and hard-working protagonist who can't seem to catch a break (spoiler alert: she's a waitress stuck in a terrible marriage). As the story unfolds through some of the most uplifting show tunes out there, we watch Jenna transform into a strong-willed, determined woman who is set on giving herself the life that she deserves.

3. LES MISÉRABLES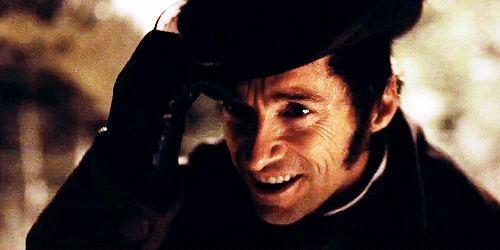 If you know anything about musical theatre, you've probably heard songs from 'Les Misérables' in some form. As one of Broadway's greatest shows of all time, 'Les Mis' depicts Victor Hugo's tale of Jean Valjean, a man who committed a crime and subsequently dedicates his life to living with grace and kindness. It's a tale of forgiveness and second chances that will inspire you to better yourself this coming year.
4. FUNNY GIRL
Crowned a classic by many musical fans (and Barbra Streisand fans alike), 'Funny Girl' is most known for its beloved tune, "Don't Rain On My Parade." And in 2019, we are NOT letting anyone rain on our parade. You feel?
5. DEAR EVAN HANSEN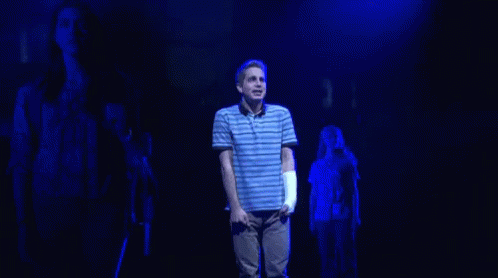 6. INTO THE WOODS
Speaking of no one being alone… 'Into The Woods' boasts an aptly named song ("No One Is Alone") and teaches a variety of lessons through fairy-tales woven together via a glorious Sondheim soundtrack. Sure, the plot is comedic and quirky, but even adults can do with a reminder of these important messages.
7. THE COLOR PURPLE
If anyone has obstacles to overcome it's Celie in 'The Color Purple'. Based on the famous Alice Walker novel of the same title, 'The Color Purple' follows a young woman as she tries to find her way out of an abusive marriage in small-town Georgia. While listening to this show certainly calls for a box of tissues, how can sensational songs like "I Am Here" not inspire?
8. HAMILTON
In case you've been living under a rock, this musical masterpiece hasn't slowed down. In fact, it's nonstop. We're hoping that Alexander Hamilton encourages you not to throw away your shot in 2019.
9. NEWSIES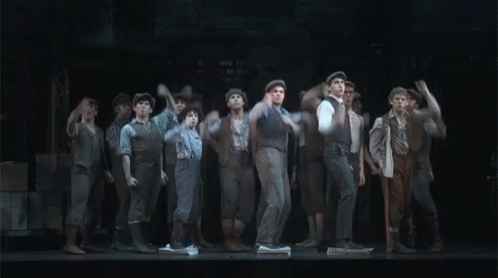 Seize the day and make your dreams happen! Chances are, you have a few things you'd like to accomplish come January. Whether it's personal, professional or something as small as taking up a new hobby, listening to a soundtrack like 'Newsies' can put your mind and heart in the right place.
10. FROZEN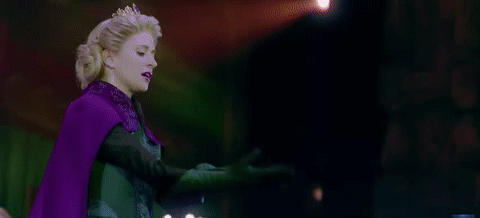 Blast this Broadway soundtrack and let 2018 go.
11. ON YOUR FEET!
From regular working-class woman to musical sensation, Gloria Estefan's bio-musical is full of trials, tribulations, and conga. In case you need any more reason for the rhythm to get you, the show is full of motivational songs. Don't take our word for it; take Gloria's:  "Get on your feet, get up and make it happen!"
12. BILLY ELLIOT
Despite ridicule and others not believing he could succeed, Billy pursues his passion for ballet. The riveting soundtrack that accompanies this Elton John-composed musical is a must for that motivation playlist.
13. WICKED
Between "Defying Gravity" and "For Good," we're certain this soundtrack has a song for every theatre nerd in all of Oz. Whether a clean slate means putting a feud in the past or mustering up the courage to try something new and scary, this musical has us embracing the new year (and sobbing into our broomsticks).
14. HAIRSPRAY
We all could use a little dose of Tracy Turnblad's zest for life. Amp up your morning playlist in the new year with positive songs like "Run And Tell That,"  "Without Love" and, of course, "You Can't Stop The Beat."
15. RENT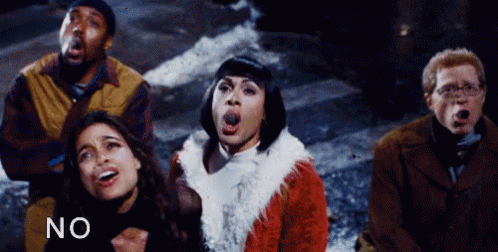 Though known by many for being dark and sad, 'Rent' has stood the test of time as an empowering and impactful musical. Songs like "No Day But Today" remind us not to take any day for granted and to live in the moment. It's the perfect start to your new season of love.
16. ANNIE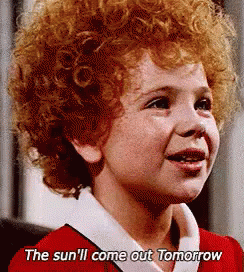 Because we must never forget that "the sun'll come out tomorrow, bet your bottom dollar that tomorrow there'll be sun."
HONORABLE MENTION
THE GREATEST SHOWMAN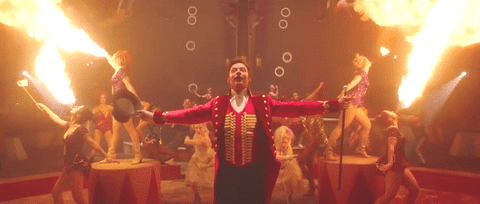 While this musical has yet to storm the stage, it's only a matter of time. 'The Great Showman' has already found its fandom in the theatre nerd community, and we're letting its music be our mantra in the new year. Get ready, 2019… THIS IS ME!