We all have people who inspire us, and as theatre nerds, those people tend to be Broadway stars. You know, the performers you dream about meeting but fear that if you do, you'll collapse into a puddle of mush and stain their angelic feet.
Well, if you're dying to meet the greatest on the Great White Way, try one of the routes below. They're the best (and least creepy) ways to go:
1. Reach Out to Their Publicist or Manager
This is the most professional option and should be taken by those seeking to legitimately interview a Broadway star. If you're not doing that, feel free to scroll down to another method. On occasion, publicists or managers will arrange meet and greets, but it's important to do your research before you reach out.
After your incessant Google searching has produced the current contact information, it's time for your pitch. Send an email to the star's rep telling them why you want to speak with their client and why they should let you (you're basically sharing your own credentials). Broadway folks are usually very generous about doing interviews (even if they're informal and just for you), but you should remember they are busy people and be respectful of their time.
2. Stage-Door It Like a Pro
You've stood in the pouring rain, you've pushed through crowds and you've even jumped out of your seat halfway through the finale — all so you could reserve the best possible spot at the stage door and meet that star. But, have you tried "stage-dooring" (we've decided that's a verb now) a show when you're not actually seeing it?
The best way to ensure you're standing right up against that metal gate and directly across the stage door is to get there while the show's still going on. Pick a show, grab some Starbucks and wait outside the stage door before you know the show is going to get out. Even getting there 10 minutes before the curtain will make a huge difference. This will give you the optimal chance of meeting your favorite star (assuming they're on that night)!
3. Attend a Live Talk Show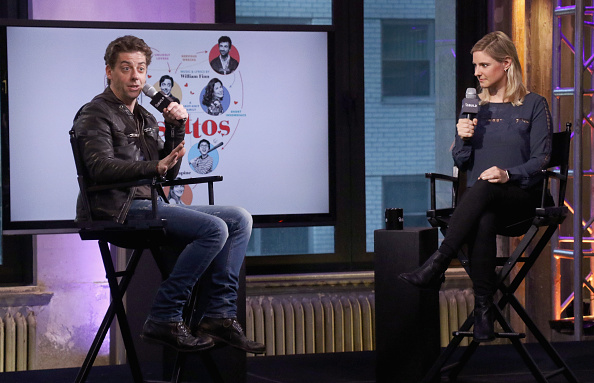 Sometimes that star you'd do anything to meet isn't in a show (#depressing) or has moved on to TV and film roles (#ByeSuttonFoster), so there's no way for a stage door meetup. Cheer up! Many of these stars still do press!
There are plenty of lesser-known talk shows that need to get butts in their studio seats. Some companies will even pay you to fill them (check out On Set Productions)! A great option in New York City is the BUILD Series, a live interview show produced by AOL and Verizon. Everyone from actors to athletes grace the BUILD stage, but you're obviously more interested in the Broadway folks. And man, do they get a ton! To drop a few names, Lesli Margherita, Kristin Chenoweth, Christian Borle, Sutton Foster and Bernadette Peters have all been seen here.
As a bonus, BUILD's resident Broadway moderator is Laura Heywood (Broadway Girl herself), who provides delicious tidbits, asks smart questions and speaks the voice of theatre nerds everywhere. The last portion of the taping is an audience Q&A, which means you can ask your favorite star that question that's been burning in the back of your mind forever (unless it's super weird or you're shaking too hard to speak). The greatest part is that when the show is over, audience members have an opportunity to snap a quick picture with their favorite star (as time permits).
4. Go to a Concert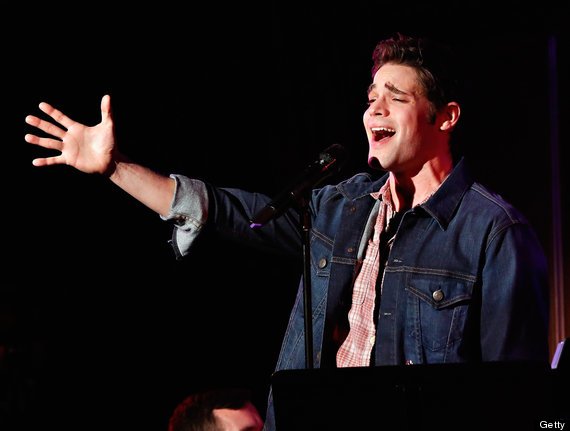 By the blessings of the theatre gods, most Broadway talent takes a spin starring in their own cabaret show or participating in a concert. Look out for your star at venues such as 54 Below or Birdland. These intimate spots give you the chance to watch your idol in action very close up. Your star is more likely to hang out and chat with fans after, too, considering these shows are extremely personal and it means a lot to them to have your support.
5. Social Media
"Have you ever heard of Laura Benanti? She used to be an actress, then she went on vacation and began eating cheese for a living."

— Laura Benanti (@LauraBenanti) July 6, 2014
Social media obviously won't necessarily let you come face-to-face with your favorite Broadway performer, but it can let you speak with them. Plus, lots of stars encourage you to reach out! Some will even go live on Facebook or hold contests on their Twitter page. Try commenting on their Facebook post or tweeting them a well-thought-out question.
Social media is also a great tool for letting you know where that star is — not to say you should stalk them! For example, check out that person's social pages before you wait by the stage door in the cold rain. Stars are known to write little apologies on Twitter if they can't linger at the stage door after a show.
6. Take a Master Class With Them
If you're pounding the concrete pavement of New York City hoping to nab a role in any show that will have you, gaining insight from your favorite Broadway star is a must. The good news is that performers are some of the kindest souls out there, and they love giving back. From people at the height of their career to staples in Broadway ensembles, the members of the Broadway community are constantly instructing workshops for aspiring performers.
This is obviously not the option for people just looking for a quick selfie or hug, but if you're hoping to make a connection and learn from your idol, there's nothing better. Look into companies like RPP for master classes!
Has one of these methods worked for you? Do you have a great story about meeting your favorite Broadway performer? Let us know in the comments below…