It's no secret that 2016 was deemed a pretty challenging year on a global scale. Headlines were a firestorm of bad news piled on top of more bad news. However, through all of this, the arts have continued to serve as a bright light during dark times as a method of expression and a unique way to communicate. 2016 was no exception, as musical theater took center stage.
Here are some of the year's major highlights:
Stage
"Hamilton's" global dominance really hit its peak this year, with continuous sold-out shows, an opening in Chicago, a slew of awards and the release of the "Hamilton Mixtape." It's safe to say the show, and its creator, have taken the world by storm. Lin-Manuel Miranda announced a pile of new projects this year, including his work on the Disney musical "Moana" and his role in the upcoming "Mary Poppins Returns" alongside Emily Blunt.
Television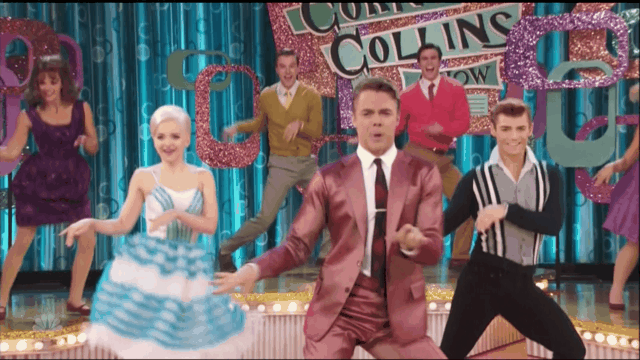 Broadway took on television once again with a trifecta of performances this year. Kenny Ortega's remake of "The Rocky Horror Picture Show" for Fox gave the cult classic new life. While the musical was filmed rather than a live performance, it exposed the show to a new generation.
Continuing its red-letter musical year, Fox also produced the ambitious musical television special, "Grease Live!" and raised the bar for all future television musicals with a live studio audience and variety of sets. NBC followed up that success later in the year with its own impressive and elaborate musical for TV, "Hairspray Live!"
And the fun is nowhere near ending. NBC announced its 2017 live musical will be "Bye Bye Birdie" and will star Jennifer Lopez.
Film
A new year means the start of another awards season, and for the first time in ages, an original live-action movie musical is poised to score big. The critics are raving about "La La Land," the charming movie musical with Hollywood favorites Emma Stone and Ryan Gosling. Oscar predictions have the film as a frontrunner for nominations, only encouraged by its sweep of several awards at the Critics Choice Awards. The new film throws it back to the classic feel-good Hollywood musicals, which is just the lift of optimism the new year needs.
In case you need another pick-me-up, Disney will be releasing its star-studded remake of the hit musical, "Beauty and the Beast" in March. The hotly anticipated film will feature songs from the '90s classic and new material written by the film's original composer, Alan Menken.
These were just a few of the big-ticket items seen in 2016 — there were many, many more. Musical theatre appears poised to enter a mainstream golden age, which is nothing but good news for theatre nerds everywhere. As the industry continues to expand and become more mainstream, stereotypes will be smashed and barriers will be broken. The creation of new and original work will be encouraged, and more Lin-Manuel Miranda's will have their day in the sun.
With all of this, 2017 might not be as gloomy as everyone is predicting~
Which theatre moment are you most looking forward to in 2017? What was your favorite theatre moment from 2016? Let us know in the comments below…