One of the biggest shows this season, "Dear Evan Hansen" is taking Broadway by storm as audiences flock to go see this nearly sold-out show. Directed by Michael Greif ("Rent," "If/Then"), this original new musical is refreshing in a season filled with many shows based on films and books.
Once you walk into the theatre, you will be captivated by the story and title character. Here are six things to expect from this new breakout musical:
1. A Relatable Story
Before I saw this musical, I did not know much about the story. The details that have been released to the public about the plot have been pretty vague. What I can tell you without giving too much away is that this story is relatable and familiar, but with a twist. Evan Hansen is someone who feels like he doesn't matter, and when a tragedy strikes, one little lie spirals out of control and changes everything.
This musical speaks to the part of you that has ever felt lonely or just a little bit lost. Along with identifying with Evan, this show is also relatable for parents who have ever had to deal with a troubled child. This story is both beautiful and heartbreaking.
2. Ben Platt
No longer on the sidelines in "Pitch Perfect," Platt takes center stage in a brilliant and heartwarming performance. Platt plays a teenager who is just trying to find his place in the world and feel like he belongs. The emotion he exudes, along with his vocal performance, is something you have to see to believe. To be fully committed to his role throughout the entire show looks emotionally and physically draining, but he never misses a beat. It's very difficult not to feel for this character from the first scene to the last.
3. The Music
Benj Pasek and Justin Paul, whose past projects include "Smash," "Dogfight" and a little film called "La La Land," composed the music for this show. The story of "Dear Evan Hansen" was actually inspired by an event that took place in Pasek's childhood. The event caused everyone to want to be a part of something, which is a consistent theme throughout the score of the musical.
From "Waving Through a Window" to "You Will Be Found," there are definitely some new musical classics in this show. What is most impressive is the emotion that is in every song. From the funnier numbers to the uplifting pieces, every song leaves you feeling something, making the show a bit of an emotional rollercoaster that's certainly worth riding.
Oh, and Alex Lacamoire of "In the Heights" and "Hamilton" also acted as the musical supervisor on this show.
4. The Set
From the subject matter to the music, this is definitely a modern musical. The set exudes everything it is to be a teen in the 21st century. Physically, it's a pretty minimal set, but the way the show uses screens to portray all forms of social media to fuel the story is mesmerizing.
5. A Real Team Effort
Only eight people make up the cast of this musical, which you may find difficult to believe if you've already listened to the OBCR. Musically, they are impressive. I've gushed about Platt enough, but the power this cast delivers in its vocal performance is amazing and will give you goosebumps.
Then there are the characters they play. Every actor is perfectly suited in his or her role. From Jennifer Laura Thomas and Michael Park's representation of dysfunctional family members trying to get by to Will Roland's effective portrayal of a bro-like teen, all of these characters are far more complex than they seem at first glance.
6. Lots and Lots of Tears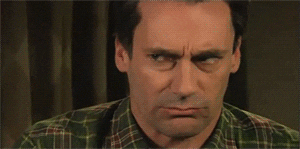 You definitely want to bring tissues to this one. You can try to hold it together, but it probably won't happen. After the finale, I clapped my own tears into my face. I didn't even realize I'd cried that much.
Parts of this show are heartbreaking. Parts of this show are hysterically funny. And that's life. We all just want to feel that we belong, and in the end, that we'll be found — and that is the message of "Dear Evan Hansen."
What do you love most about Dear Evan Hansen? Leave a reply below…