From Jan. 27 to Jan. 29, the Javits Center in New York City will transform into a hub for all things Broadway. The Big Apple might already be known for its vast theatre scene, but an annual event dedicated to celebrating the Broadway community draws in fans from all over the nation. For any true Tony Awards fanatic, BroadwayCon is a must. It hosts spectacular stars, panels, workshops, vendors and a chance to mingle with others who are just as nerdy about musical theatre as you are!
If you're looking for some reasons to tip the scale in favor of BroadwayCon, read on.
It's Chock-Full of Amazing Events January's convention offers something for every type of theatre nerd. Its host of top-notch workshops span from beginner tap to advanced hip-hop. Folks who prefer to get involved behind-the-scenes will dig Producing 101, Sound Design on Broadway and a Stage Manager Meetup. There's even an "I Just Love Theatre!!" Meetup and a Chita Rivera Q&A (personally, we can't say no to either of those). In addition to educational sessions, there are plenty of panels from various industry experts. Click here for full schedule details.
Your Favorite Broadway Stars Are There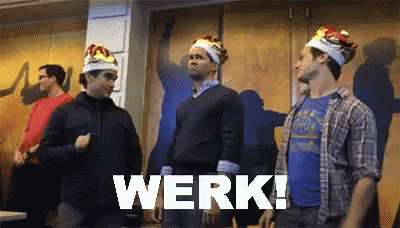 Prepare to be starstruck! So far, dozens from the Broadway community have signed on to be part of this year's event. Big-name theatre talent will grace the event for autograph ops, Q&As and more. The master list of stars, ranging from "Hamilton's" Jonathan Groff to "Waitress" choreographer Lorin Latarro to director and "Sex in the City" star Cynthia Nixon, can be accessed here — and it isn't even complete yet! *Swoooooon*
TheatreNerds.com Will Be There!
Yes that's right, we will be there all weekend. In fact, we will have a booth in the market place with our good friends at Rock The Audition. Come say hi, get a free sticker & and check out all the swag available for purchase. We'd love to see you there!
Looking for us? We will be booth #331
Can't Attend? Stay in the Know With Social Media
If you're missing out on this year's BroadwayCon and are having serious FOMO, take comfort in the fact that live updates are at your fingertips. Theatre Nerds FB page will be doing exclusive live videos, Instagram stories, & more! You can also keep tabs on official Twitter accounts such as @Bwaycon & @Playbill for the latest happenings. Plus, check out the social channels of your favorite star attendees!
Interested in learning more? Visit www.broadwaycon.com.