New York City is the heart of the American theatre community. Broadway, Off-Broadway, regional theatre, tours and everything in between come to the Big Apple to audition some of the best theatre talent in the world.
If you're looking to pursue a career in this market as a performer, make sure you are familiar with some of the realities of being a NYC-based actor. It will help you proactively take steps to mentally prepare for what lies ahead when you're out pounding the pavement.
1. There Will Be Long Waits
Open calls, both union (known as Equity Principal Auditions and Equity Chorus Calls) and non-union cattle calls are the most popular ways for those new to NYC to get seen for all the auditioning theatre jobs. Being that these are the most easily accessible to actors at any level, they are also the most crowded and sometimes require many hours of waiting all day to be seen to strut your stuff. Make sure you are prepared to wait and keep your mind busy by bringing a good book, iPad to watch movies or television and or busywork. It will make you much happier if you can keep your mind and spirit positively occupied during long waits.
2. You'll Wake Up Early
Lining up for auditions and guaranteeing you'll be seen requires waking up at the crack of dawn. Depending on how the audition will be, you may need to get in line as early as 5:30 a.m. (and yes, there are people who show up even earlier). If you show up any later than 7 a.m., don't be surprised if there is a line around the block and hundreds of people in front of you.
3. You'll Wait in the Cold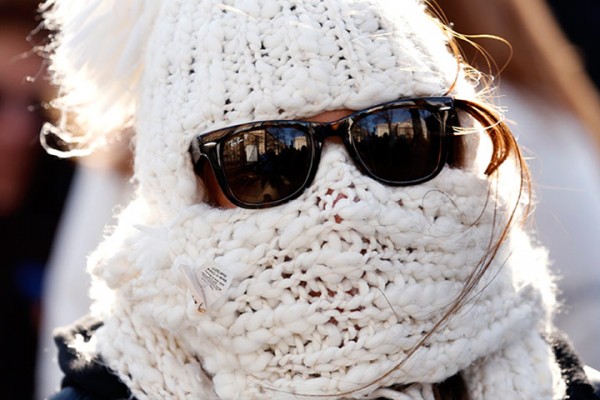 You may or may not be used to harsh winters, but NYC does have them, and a good bulk of auditions happens during those months. This means you'll be waiting in lines outside in the cold until those audition studios open up for the day. Be sure to wear layers of winter clothes and buy portable hand warmers so you'll stay cozy and warm.
4. You'll Have Multiple Auditions on the Same Day
During busy audition season, multiple auditions can happen on a single day. This means you could potentially go back and forth across town many times in a few hours, first to sign up for all these auditions, then to actually attend them. To make this happen, get your stamina up, keep good track of time and plan out your day in advance as best you can to know exactly where and when you need to go.
5. You'll Have to Strategically Pack for the Day
Unless you live right in the heart of the Midtown Theatre District where most auditions occur and can bolt home between auditions, you need to cope with the reality that you'll have to carry everything on your person that you need for everything you're planning to do that day. Many performers have solved this issue by investing in a small rolling suitcase or rolling backpack. You can usually fit all you need into these, and it won't hurt your body from carrying so much stuff on your back or shoulders with other heavy bags and purses. Definitely invest in one before you head into the NYC audition scene.
6. Know All the Nice Bathrooms
There's nothing glamorous about getting ready for auditions in NYC. Sometimes, the audition studios have places to change, and sometimes they don't. Prepare yourself that you may be stuck changing in the nearest Starbucks or McDonald's restroom. Once you've been on the audition scene for a while, you'll start to learn the not-so-publicized locations to change into your best duds. Helpful hint: Hotel lobbies and free tourist destinations usually have lovely bathrooms.
7. You'll Do 8-, 16- and 32-Bar Cut Auditions
With the number of people auditioning, it's very normal that you can be asked to sing eight, 16 or 32 bars of a song if you're auditioning for a musical — literally just a snippet of a song to see if you are the voice type they're looking for. Make sure you have many music options for these types of auditions. It's usually not said in advance what type of cut will be asked for (as creative teams are often seeing how many people show up to the audition and how much time they have to see auditionees), so be sure to plan your different song options in advance.
8. There Will Be Typing
Typing occurs a lot. This is when a lot of actors are brought into the audition room at once and the creative team takes a quick look at everyone in person and decides within a few seconds whether they need to see more from you. Everyone who they don't need to see perform is dismissed. It is a very quick process, and a huge reality in the NYC audition scene. Although this may seem frustrating and unfair, you can choose to look at it as a positive occurrence. If you're typed out, you can go about with your day and move on to other auditions. If you're typed in, it means your chances just got better of actually booking the gig.
Have you encountered these realities as you auditioned in New York? What have you experienced? Let us know in the comments below…