"Headshots" is a word dreaded by some actors, since they can be an extremely stressful part of the acting package.  And from dealing with hair and makeup or wardrobe options to photographer and reproduction packages, it gets expensive.
While you may wish to invest in your career and produce the highest-quality pictures possible, keep in mind that some people spend thousands on headshots that never get them sent out on auditions, while others cut corners and have high success rates with their photos. Unfortunately, it takes a lot of trial and error to find the perfect headshot, which leads to a lot of time and money spent on pictures.
Whether you're working on getting your very first headshots or you're just trying to find a better look that will get you more auditions, here are nine creative ways to cut corners on cost while you navigate the choppy waters of finding that perfect shot:
1. Shutterbug Chum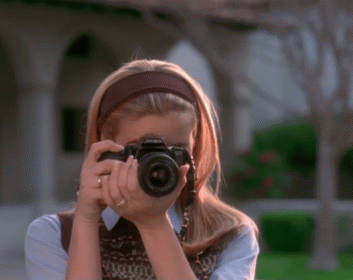 Have a friend who is just starting out with photography do a free shoot (or bribe them with coffee, if you're feeling nice). Even if they aren't the professional shots you're hoping for, you can use this experience as a dry run for the real thing. See which looks and colors worked and which didn't. Then, when you're paying big bucks for a three-look package, you'll know which three you want. And, as a bonus, if your friend's shots are good enough, you just got yourself free headshots!
2. Trade'sies
Find a photographer that is just starting out, and trade them. Free headshots… and in return they get a portfolio to show future clients.
3. Borrow and Beg
Borrow clothes from your friend with that walk-in closet full of possibilities to amp up your photo session for free. Just be sure to clean and iron them before you return them.
4. Free Makeover
Some places, such as Sephora, offer "free" makeovers if you spent $50 in the store. If you know you need to buy foundation and blush anyway, you might as well time it out so you do it on the day of your headshots. You can get your makeup done by a pro for the price of a few makeup essentials you were going to buy anyway.
Just be clear about what you want so it doesn't come out overdone. Make sure they know it's for on-camera, because on-camera makeup is different than regular makeup. As always, make sure you still look like you.
5. Makeup Student
Hire a student studying makeup at a cosmetology school. Most of them need to build portfolios and will do it for free (or in exchange for lunch). The best part is they need you to look good for their portfolio, so they'll be doing their best work. Plus, they will most likely be willing to go to the studio with you to touch you up as you go or change your look to a more dramatic one as you progress.
6. iPhone Shoot
Don't do this for your main pics, of course, but use an iPhone for a trial run. Have a fun photoshoot with a friend and your iPhone to practice that million-dollar smile and mysterious dramatic allure. This way, you'll be ready to make magic once you get into a more expensive session with the clock ticking.
7. Shop Around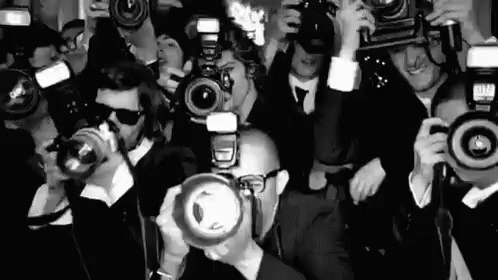 Don't just go with the most expensive photographer everyone is talking about. There are tons of smaller, lesser-known photographers who do great work — just take the time to do some research. If you're on the fence, show the lesser-known photographers' work to your agent or manager to get their opinion. If they think the shots are good enough to land auditions, book an appointment. Not only did you save money, but your shots won't have the same cookie-cutter look that some of the big shots have.
8. Look for Deals
This may be obvious, but like many other businesses, photographers do offer specials from time to time. It's not a bad idea to ask if and when they offer discounts.
9. Research
Take the time to know what you're looking for in a headshot. Are you aiming for that perfect commercial shot, dramatic daytime TV actor look or Broadway baby? Spend some time looking at other professionals in the realm of what you're going for and see what they did that worked. Pay attention to the wardrobe and color choices for the style you're going for and whether they used natural lighting. These are all factors you'll want to consider before you arrive. The photographer isn't going to have all the answers or the time to make those decisions for you. Only you and your agent know what exactly you're trying to sell, so be as prepared as possible so you don't have to take multiple rounds of headshots.
What thrifty tips do you have to save on photos? Share in the comments below…