Pre-audition jitters happen to every performer — but the trick is using them as a tool instead of letting them affect your audition. Good preparation is the key to a future of successful auditions, so here are some tools to help you out:
1. Create an Audition Kit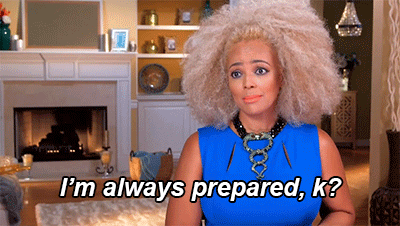 Before you are even signed up for an audition, start to prepare yourself for success. Making an audition kit is an often underestimated time-saver. Think of this kit as the essentials, as if someone handed over a guide for a perfect audition made specifically for you. While it should be personal to your needs, consider adding the following to your kit:
Monologues/Songbook: By including an expansive repertoire of monologues and songs you love and can bust out at the drop of a hat, all you'll have to do when preparing for an audition is find one that fits the play or musical best. You shouldn't have to prepare new material unless absolutely necessary. You'll get brownie points if you protect each item in a plastic cover.
Printed Headshots: It helps to just have them ready to go instead of having to print them every time you audition.
Updated Resumes: The most professional ones are formatted to fit perfectly on the back of your headshot on high-quality paper.
Personal Essentials: This will be different for each person. Some performers feel best if they have a snack ahead of time, while others want a planner to help plan their day down to the second. Find out what gives you that extra edge on your audition day, and put it in your kit.
A Confidence Playlist: Songs have a great way of making people feel amazing and empowered, particularly when they're about to audition.
2. Do Some Research
Look up the play so you know the characters and the ones you fit with best, and research the company so you know who will be in the audition room with you. Most importantly, look up your audition time and requirements and over-prepare. Nothing makes a person more jittery than not knowing what's going on.
3. Plan Your Outfit
Know which audition outfits are appropriate and flattering to the style of the show and you as a performer. Confidence can only double when you know you look amazing.
4. Practice With a Friend
Have more than just your eyes on the piece. Other people can easily catch things you may have never considered, and you can do the same for them.
5. Plan the Day Out
Sometimes, planning in advance can make all the difference. Know what time you'll be there so you'll know what time to leave, eat breakfast and wake up. If you give yourself time checks, you'll have room to breathe and take your time.
6. Show Up Way Too Early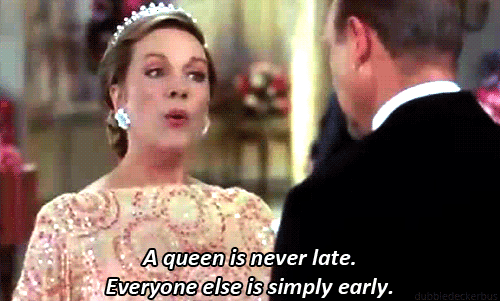 Give yourself time to arrive in the space, but don't waste time over-rehearsing. Be there with time to feel completely comfortable.
7. Be Friendly to the Stage Manager
He or she is there to help, and it makes both of your days a lot easier.
8. Ground Yourself
Find the things that work for you, whether it's practicing mindfulness, extending ki, meditating, doing yoga or going to the bathroom and yelling affirmations at your reflection.
When auditioning, the most important thing is to know what makes you feel your best and then do it. Auditions get better over time, but you can expedite this process by knowing yourself and your comfort zone. Break a leg!
Have any audition tricks? Let us know in the comments below…