Whether you're singing "one day more" until the weekend or you're "own your own" during the long commute home, there's nothing quite like a meme to boost your spirits. Take a peek at this set of fabulous fan-made "Les Misérables" memes, and we promise you'll feel anything but le miserable.
1.
Because, appropriate…

2.
Seriously. Get a life, Javert.
3.
We can't even argue.

4.
There's also a bizarre number of "'Mean Girls"-related "Les Mis" memes.
5.
See?
6.
We told you. "Les Mis" and "Mean Girls" are a match made in heaven.
7.
Really.
8.
There's so many. (And we love them.)
9.
This one was practically asking to be made.
10.
There are even non-'Les Mis' 'Les Mis' memes
11.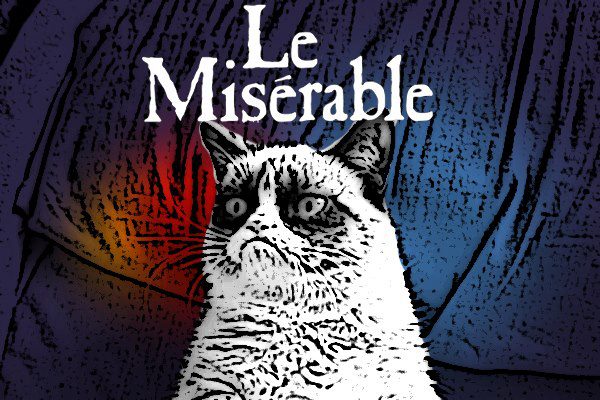 Including this one with the most miserable of them all, Grumpy Cat!
12.
When you can commiserate with Aladdin…
13.
But… it's pretty much true!
14.
Javert, master of disguise.
15.
Touche.
16.
Reasonable.
17.
Les Miserable photoshop skills.
18.
"…and memes were made and used and wasted…"
And that's a wrap folks!

Which 'Les Mis' meme is your favorite? Leave us a comment below!