Whether your show is just for a weekend or running for months, it can feel at times like you live at the theatre. On a two-show day, you do live there. A dressing room becomes your home away from home. Most of the time, they are sparsely equipped, so it's up to you and your castmates to outfit the place and turn it into an actor's heaven.
Here are 24 items worth having in your dressing room:
1. Script
It never hurts to have a quick refresh before the start of the show and during intermission. It's also good to have for reference, just in case.
2. Pillow and Blanket
Exhaustion and colds are common actor ailments. One a two-show day, getting home can be a difficult feat. A pillow and blanket are perfect when you need to curl up and catch a quick nap or just relax.
3. Plant or Flowers
Keeping plants or flowers around has been known to reduce stress, so having them in the dressing room is ideal for creating a den of Zen to relax in before the show. Just remember to be courteous and check whether any of your fellow dressing roommates has allergies before you choose a plant.
4. Character Inspiration Board
Use a small bulletin board and create an ode to your character. Display pictures, sayings, trinkets and anything that reminds you of the person you are inhabiting. Look at it before the start of every show as you prepare.
5. Mug
Sometimes, water just doesn't cut it, so have your personal mug handy for when a hot drink is required. Keep your vocal chords in tip-top shape by downing warm water, lemon and honey.
6. Clothing Rack and Hangers
Some places provide clothing storage areas, but this isn't always the case. Collapsible clothing racks are inexpensive and invaluable when it comes to keeping your things organized and fresh.
7. Makeup Storage
A traveling makeup case is great, but sometimes, it's nice to have stationary storage you can leave behind at the theatre each night rather than lugging everything back and forth.
8. Speaker
A speaker is crucial for a pre-show pump-up with your favorite playlist. These days, they come in all shapes and sizes, which is great if you are short on space.
9. Water Bottle
It's been said before, but it's always worth repeating: You have to hydrate to dominate. Having a refillable water bottle that you can leave at the theatre each night will ensure you are never left high and dry because you forgot it at home.
10. Headphones
Dressing rooms can get crazy, especially when shared by multiple castmates. Throwing on your headphones and blocking out the chaos will help you focus and relax. Just don't miss your cue!
11. Encouraging Words and Affirmations
When the nerves set in, the doubts will creep up. Combat this by posting up positive messages around the room. Use cards or encouraging words from family and friends, or quotes from those who inspire you.
12. Small Mirror
If you share a dressing room with other actors, mirror space can be difficult to come by. Sometimes, the mirror is nonexistent. Having a freestanding vanity mirror is the perfect solution. It's also helpful for a closer view when applying items such as fake eyelashes.
13. Fan
The heat from stage lights combined with intense physical activity, costume changes, the usual lack of air conditioning in dressing rooms and the number of bodies in a small space equals a sweaty mess. Stay cool between scenes with a small fan.
14. Power Bar/Power Strips
Outlets can be limited, especially in older theatres. A power bar will keep everyone happy by eliminating the epic struggle for a free outlet.
15. Slippers or Spare Shoes
Give your feet a rest between scenes and throw on a pair of slippers or comfortable shoes. Dance stores also sell warmup booties that keep feet cozy and protected.
16. Clock
These days, few people wear a watch because our phones have become an extra appendage. Many actors prefer to keep their phones stowed away during a performance to avoid breaking their focus. A clock removes the temptation to pull out the phone just to check the time.
17. Reading Material
Keep yourself entertained between scenes with books, newspapers or magazines. You can maybe even research topics related to the show!
18. Robe or Dressing Gown
Once hair and makeup are done, pulling clothes over your head can be difficult. A robe or dressing gown will keep you warm and make it less complicated to change into costumes.
19. Towel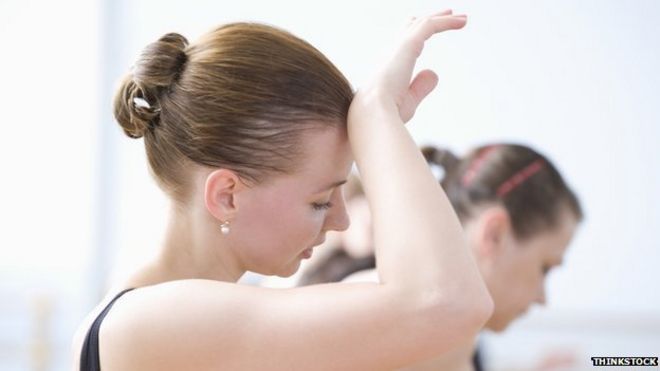 Having a few hand towels is never a bad idea, especially when it comes to keeping sweat at bay or washing off makeup at the end of the night. Just remember to replace them each time you take them home for washing.
20. Electric Kettle
These are useful for making those hot drinks discussed in No. 5.
21. First Aid Kit
You never know what will happen during a show, so having a personal first aid kit complete with bandages and pain-relief medication can be a lifesaver.
22. Mouthwash
This is vital if you are puckering up with any of your castmates onstage. There's nothing worse than doing a kissing scene and being able to identify your castmate's last meal.
23. Snacks
It takes a lot of energy to get through a performance, so being hungry will just not do. Have some healthy snacks that are vocal chord-friendly on hand. Just don't let anyone catch you eating in your costume.
24. Diffuser
Odd smells are not uncommon in dressing rooms, be it mildewy carpet or the fragrant food of the restaurant next door. A diffuser will combat the smell and freshen the place up. Again, make sure everyone who shares the space is on board before you set one up.
Putting yourself in the right mindframe before a performance is as crucial as the time spent rehearsing. Having a space with little touches that makes it feel like your own can help you give the best performance possible.
What are your dressing room essentials? Let us know in the comments below…