Eeeeekkk! You have a costume emergency right in the middle of the show. Here is a list of some handy items you should have on hand backstage so you can solve your problem in the nick of time:
1. Lint Roller
Lint rollers keep the costumes clean of any dust, dander, feathers, glitter and/or anything else that may collect both onstage and offstage.
2. Safety Pins
These are the answer to most costume emergencies, since you can use them to hold almost anything together. Keep a full box on hand.
3. Scissors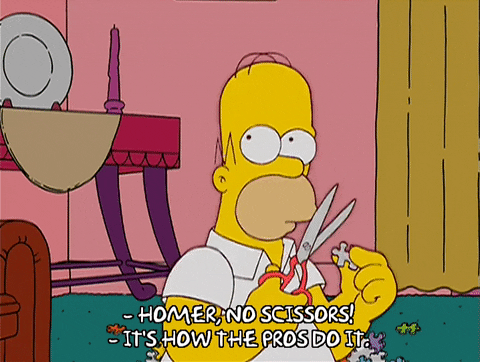 These are needed for immediate repairs involving most of the items on this list. You can even use them if a zipper gets stuck or you can't untie a shoelace. Use the scissor to cut the zipper open or the laces off so you can get the actor out of the piece of costume that is causing the issue. This may sound extreme, but it this happens in the middle of a quick change, it may be the only way to remedy the issue. Don't worry — the costume shop can fix all cut things once the show is over so they're as as good as new for the next performance.
4. Seam Ripper
You can use this handy tool to gently rip open stitches or a hem on any garment. Keep this on hand when scissors will do too much damage.
5. Needle and Thread
This is a must-have no matter what! Use these to sew up rips, tears, holes or any other clothing pieces that need some TLC.
6. Baby Wipes

These handy wipes aren't just for babies. Use them to take the stains out of the costumes. Keep a little jug or box on hand, and when you see a stain, grab one and scrub gently.
7. Duct Tape
Duct tape is probably one of the greatest inventions ever made. Keep a roll on hand, especially some that has a bit of a smaller width. This way, if a hem falls out and you don't have time to repair it, you can quickly duct tape it from the inside to get through the scene or show and then fix it when it's over.
8. Closures/Fasteners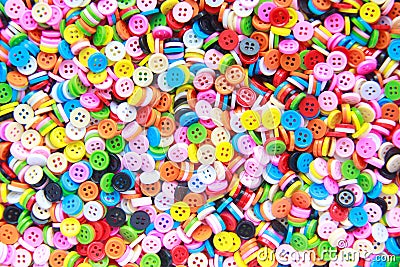 Extra buttons, snaps and hooks are good to have on hand in a tin or storage container to replace any that break during a show. Having them at the ready sure beats having to find them in the costume shop when you're in a pinch during a performance.
9. Vodka
Yes, vodka, the alcoholic beverage, except you won't drink it. Instead, place in a spray bottle and use to spray any stinky costumes. It fights bacteria, keeps odors away and is way gentler on clothes and the environment than ready-made clothes refresher sprays. No one wants to be close to a cast member who smells, so keep this trick in mind to help keep odors away.
10. Static Guard
This invention works great on those hot and humid days when static cling is running amok backstage. Spray on clothing that might need it to prevent your dancers' flowy costumes from clinging to them and others during the big dance number.
11. Hairspray
Not only does it help to keep hair in place, but it can also help you solve a stocking run. Spray a little on the run, and you're good to go. It's also another way to stop static cling. Just be sure to spray on legs/tights and not on the garment itself, as it can stain. This little trick prevents skirts and pants from clinging to your legs.
12. Nail Polish
Similar to hairspray, nail polish can solve runs in stockings or garments with a netting texture. Just paint some on, and all will be remedied. Of course, make sure to use clear polish. In addition, you can paint clear polish on any costume jewelry (especially fake gold and silver) to give them a nice shine and keep it from turning an awful tarnished color after coming in contact with skin.
13. Extra Tights/Stockings
Have some extra on hand in case a performer gets a run or hole and needs a quick replacement. You certainly don't want to have to go digging in the costume shop when you need an emergency pair.
14. Shoelaces
Shoelaces break, so be prepared and have extra pairs on hand in case you need them. In an emergency, they can also be used to replace similar closures for other garments, such as corset ties, and to replace belts in a pinch.
15. Band-Aids
It's a good idea for both your actors and dressers to have these on hand. If someone cuts themselves, you can prevent him or her from bleeding all over the costume.
16. Top Stick
This is another amazing invention that is basically scotch tape but much stickier and sticky on both sides. Usually, it's used to apply fake facial hair, but with costumes, it can be used to keep them in place by adhering parts of the costumes to the actors' skin. If you have ever wondered how movie stars keep their gowns in place when there is nothing to hold them up in the appropriate places, this is it.
17. Shoe Horn

For anyone who has tight-fitting shoes, have a shoe horn on hand to help them slip them on and off. This is especially helpful during a quick change when you have to change the performer's shoes.
What do you keep in your emergency dresser kit for emergencies? Let us know in the comments below…