Whether you're the lead in the show or the character with one line, you will always spend time waiting backstage. Rehearsals and shows are both filled with waiting time, and minutes can feel like hours just standing around. So, if you don't have homework (or just don't feel like doing it), what's there to do?
Here are 18 ways to pass the time backstage:
1. Stretch
It's important to stay warm before and during a performance. Take as much time as you need to stretch and limber up to avoid injury. Also, don't forget to stretch those vocal chords. It's just as important to warm up your voice for a show to avoid damage.
2. Review Lines or Choreography
If you're waiting to go on, run the show or the upcoming scene in your head and practice saying your lines to yourself. The more you commit the show to memory, the less likely you are to freeze onstage and forget what comes next. Do the same with choreography — run the dance in your head and mark it. If you are unfamiliar, marking means to run through the choreography using limited movement. For instance, you might use a finger spin or a head roll to mark a turn.
3. Hydrate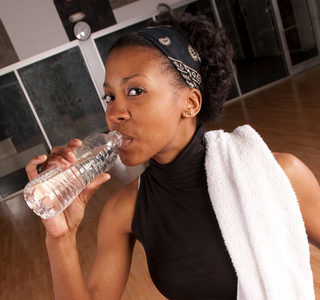 This point cannot be made enough. It's easy to forget to drink water, especially when the adrenaline of a live performance kicks in. But it's crucial to hydrate throughout the show to keep your voice and body in good shape. Make a point of grabbing a drink each time you get off the stage. If you do it first, you are less likely to get distracted and forget.
4. Get Into Character
Immersing yourself in the show will help give you a strong performance. For those few hours, forget any real-life stress, empty your mind and inhabit your character. One way to help set the mood is to create a playlist for your character and listen to it before you go onstage.
5. Meditate
Another way to clear your mind and focus solely on your performance is to meditate before you go onstage. Some actors do this in their dressing rooms, while others will find a quiet spot in the theatre before the doors open to the public.
6. Color
Feeling stressed or anxious during your performance? Try out a coloring book. Coloring can have a calming effect and help you center yourself. Adult coloring books are all the rage right now, so finding one that strikes your fancy shouldn't be too difficult. Grab some crayons, and you'll be ready to rock!
7. Write Your Own Play or Musical
Why not try your hand at creating original work? Many writers have been known to create incredible work during snatches of time between their real-life obligations.
8. Tweet About the Show
Help create buzz for your show by tweeting during the performance. Spreading the word through social media helps generate interest in your production and put more butts in seats every night.
9. Read a Book
Whether you're reading a school textbook or the latest bestseller, you can catch up on your reading while you're sitting and waiting backstage.
10. Play Cards or Games
Cards and games are an excellent way to bond with your castmates. Just don't get so caught up in the game that you miss your cue! It happens more than you think.
11. Reorganize Your Costumes and Makeup
In the frenzy of preparation and quick changes, costumes and makeup can get strewn everywhere. If you have a few minutes, reorganize your things to avoid losing important items.
12. Take Up a New Hobby
Use your free time to improve your skills. Learn to knit, fold origami or learn a new language. Who knows, it could be something you can add to your resume! You never know what the next director could be looking for.

13. Listen to a Podcast
No matter what your interests are, there's likely a podcast out there for you. To keep up-to-date with theatre news, BroadwayRadio's podcasts are a great way to get all the information every weekday in 30 minutes or less.
14. Research Other Auditions
Don't wait for the show to be over before you line up your next one. Use any free time to find other auditions in your area so you never have to be show-less.
15. Journal About Each Performance
This can lessen the sting of post-show depression. Each night, write down things that happened during the performance, funny moments, what you want to remember or how you're feeling. Even bullet journaling works if you're short on time. When the show is over, this will be a meaningful keepsake you can reread when you're feeling blue.
16. Write Encouraging Post-Its to Your Castmates
Grab a stack of Post-Its and write encouraging messages to members of your cast and crew. Stick them in places they'll see them, such as their spot in the dressing room. Tell them something you like about them or something that was excellent about their performance that day. This will help keep morale high when exhaustion starts to kick in.
17. Take Photos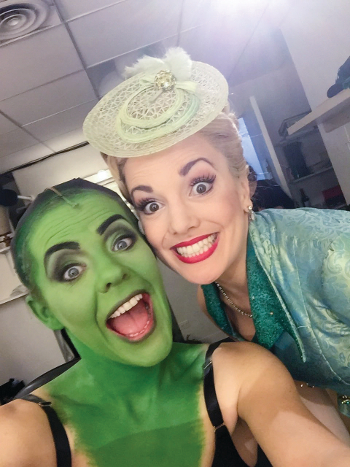 Don't forget to snap a few pics when you're hanging out backstage. Like journals, photos are a great keepsake that will help you battle the post-show sadness when it's all over. Just be sure to ask people's permission before you take a photo of them, just in case they're camera-shy.
18. Have a Dance Party
This idea comes care of Daveed Diggs of "Hamilton." Check out this video, where he explains the cast's tradition of having a dance party in the wings during the show.
Use one of these ideas, or try them all! Just remember to enjoy every moment of your experience, both onstage and offstage.
How do you pass the time backstage? Let us know in the comments below…