The world has changed drastically over the past few decades thanks to the internet, and the theatre world is no exception. With so many websites, blogs, Facebook groups, etc., it can be hard to know which ones to save and visit frequently. While there are hundreds of worthy and wonderful sites for theatre lovers, here are 21 essential websites to bookmark, in no particular order:
1. Playbill.com
A great site to visit for breaking theatre news and show information, Playbill is a trusted source of news for the theatre community. My motto has always been, "If it's not on Playbill, it's not real." And besides the latest news from the Rialto, Playbill.com is a great place to find information on current or future shows. Also, sign up for a Playbill Club membership to access discount codes to Broadway and Off-Broadway shows, as well as hotels and attractions in New York City.
2. IBDB.com
An absolutely essential site for theatre lovers, the Internet Broadway Database (IBDB) has listings for every Broadway show that ever happened. Want to know who was in the original production of "Porgy and Bess" in 1935 or who replaced Patti Lupone in "Evita?" IBDB.com is the place to find out.
3. Lortel.org
Lortel.org is the homepage for the Lucille Lortel Foundation. Besides offering excellent information on the foundation's work and lots of history of the Lucille Lortel Theatre, one of Off-Broadway's best theatres, Lortel.org contains the Internet Off-Broadway Database (IOBDB).
4. Show-Score.com
A great new website, Show-Score is kind of like Yelp, but for theatre. Browse all the shows to see how actual theatre-going people feel about the shows playing in New York and beyond. And, the benefits of membership are incredible and totally free. Members can rate any show they see, and once you rate enough, you earn different badges to show others just how influential you are. Members also frequently get offered free tickets to shows and events, as well as discounted tickets to Broadway shows and events where you can not only see great theatre, but also meet fellow enthusiasts and make lasting friendships.
5. Broadway.org
Broadway.org is the main website of The Broadway League, which is the national trade association for the Broadway industry. It's basically a big group of all the theatre owners and such from all across the country. It's a great source of information on Broadway and touring shows as well as events such as Kids Night on Broadway.
6. PlaybillVault.com
Similar to the IBDB, the Playbill Vault gives show information for almost every Broadway show ever. The biggest advantage of the Playbill Vault is unsurprisingly the playbills! You can search full playbills for shows going back to the 1920s.
7. TDF.org
The website of the Theatre Development Fund, a nonprofit dedicated to making theatre affordable for all, TDF is the awesome organization behind the famous TKTS booths located in NYC that offer day-of, half-priced tickets to Broadway and Off-Broadway shows. In addition, if eligible, you can join and receive access to heavily discounted tickets to shows in advance. Other resources you can find on the website include the TDF Costume Collection and real-time updates on what can be expected to be at TKTS booths.
8. Broadway.com
A hugely popular website for theatre fans, Broadway.com is a great place for news and features on all the currently running Broadway fare. Top features include video series "Side By Side by Susan Blackwell," "Broadway Ink," featuring the amazing artwork of Justin "Squigs" Robertson and the Broadway.com Audience Choice Awards.
9. BroadwayWorld.com
Another amazing source of Broadway breaking news, BroadwayWorld.com is great not only for NYC news and features, but for all cities across the country. Some of the amazing features are "Chewing the Scenery with Randy Rainbow," "Backstage with Richard Ridge," exclusive early access to some of the best theatre podcast episodes and the infamous BroadwayWorld message boards. Side note, it's also the only theatre website with an Apple TV app.
10. TritonGallery.com
Triton Gallery is the only art gallery in the world devoted solely to Broadway posters, known as window cards. While it has all the latest posters from current hits, it also has hundreds of window cards from seasons past. You can also get high-quality reproductions of classic hits, such as the original "Oklahoma!" or "My Fair Lady" posters, and some of the biggest flops, such as the musical version of "Breakfast at Tiffany's." It also sells signed posters, frames and even three-sheets (giant-sized posters like the ones in Shubert Alley). It's a great site to go shopping or just spend hours browsing!
11. YouTube.com
OK, so this isn't technically a theatre-specific site, but who among us hasn't fallen into a blissful Broadway-themed video hole of Tony Awards clips or Broadway commercials from the 1980s? YouTube is a treasure trove of videos from Broadway's past and present. Here, we'll get you started on another one:
12. TalkinBroadway.com
Talkin' Broadway is a site with many different facets. Probably best known as the home of the "All That Chat" message boards, Talkin' Broadway also features a weekly roundup of all the soon-to-be-released CDs, books and DVDs, and a Shoppin' Broadway board where users post tickets, memorabilia and other theatre-related things for sale.
13. DidHeLikeIt.com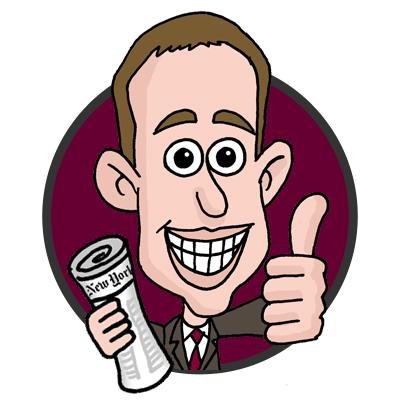 A website with a great and surprisingly novel idea, Did He Like It curates all the different major reviews for Broadway and Off-Broadway shows and answers the question, "Did he (or she) like it?"
14. MasterworksBroadway.com
Masterworks Broadway is one of the biggest makers of cast recordings in the world, and its website is a great place to shop for more than 100 different original cast recordings and solo artists. However, it's so much more than that. The website features tons of amazing photos from Broadway's past, videos of exclusive interviews with the likes of Stephen Sondheim, Hal Prince and Angela Lansbury and a weekly column by one of the best musical theatre historians out there, Peter Filichia.
15. AbeBooks.com
Theatre books are the best, right? But they can be difficult to find, especially older ones. AbeBooks is an amazing website for cheap, hard-to-find books, with tons of theatre books to explore. There's no better way to spend time than starting to build a theatre library of your own!
16. SpotlightOnBroadway.com
Another great site powered by The Broadway League, Spotlight On Broadway focuses not on shows, but the Broadway theatres. Get the history on all 40 of the Broadway theatres with awesome videos, interviews and photos.
*With the opening (or reopening, rather) of the Hudson Theatre, currently home to the revival of "Sunday in the Park With George," there are now 41 Broadway theatres. Here's hoping they'll update the site in the future to include the beautiful Hudson.
17. BroadwayGreen.com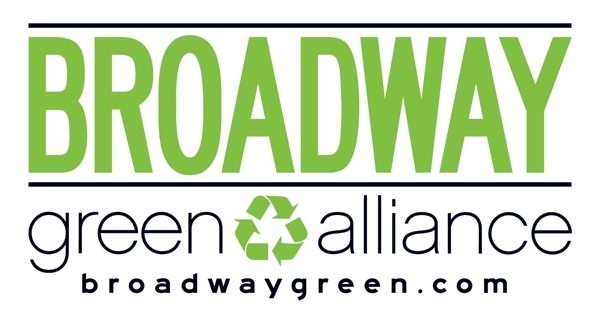 BroadwayGreen.com is the homepage for the Broadway Green Alliance (BGA), an amazing resource for how the Broadway community and all theatre communities around the country can help protect the planet and go green. It's full of great information such as how to recycle costumes and props, what to do with old batteries and computers and other ways to lessen your carbon footprint in the theatre. College students can also sign up to become their college's green captain to help revitalize their school's green efforts with the full support of the alliance.
18. BlueGobo/Ovrtur.com
BlueGobo.com is a YouTube-like site dedicated solely to theatre. Ovrtur is an online catalogue with thousands of listings for theatre productions from Broadway, London and beyond. Recently, they combined forces to become a theatre super-site!
19. BwayZone.com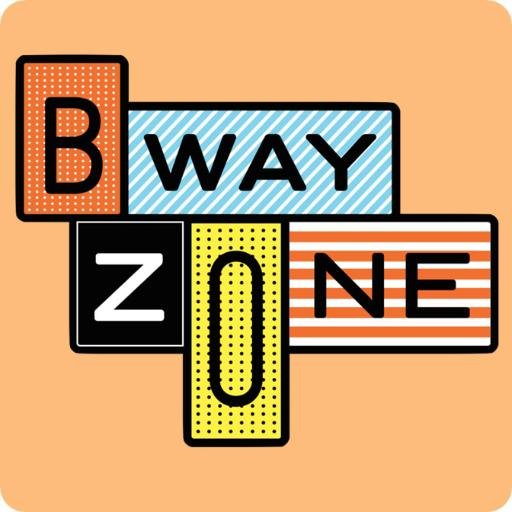 Between Facebook, Twitter, Instagram and all the other social media sites, it can be difficult to keep track of just the theatre-related posts. Enter Bway Zone! Powered by the Broadway League, Bway Zone brings all the social media sites together and shows you all the theatre posts in real-time.
20. ThespianSwag.com
Whether your a Broadway fan or a theatre kid (adults welcome too) looking to get your swag on, this is the place for you. ThespianSwag.com is ran by the same wonderful (biased) folks here at TheatreNerds.com. This is your one-stop shop for theatre themed merchandise including: clothing, tote bags, jewelry, mugs, & more.
21. TheatreNerds.com
Okay, we might be a bit biased (again), but TheatreNerds.com is one of the best sites out there for, well, theatre nerds! Besides inspiring (and often hilarious) memes featured on the site and on the TheatreNerds Facebook page and an incredible Swag Shop, a new article every day makes it an essential website to visit daily. And, there are big things coming, too, such as an audition song database, a musical web series, a theatre history of the day column and so much more. Stick with us, fellow theatre nerds — we've got you covered.
What are your favorite theatre websites? Think we missed any major ones in this list? Let us know in the comments below…