With every new year, there comes an obligation to reluctantly pursue a resolution. January is always an ambitious month, but most resolutions seem to wither away by February. Stop picking a resolution that you view as a punishment, and pick a resolution that will feed your theatre nerd soul!
Here is a list of resolutions tailored to theatre nerds. Pick one, pick all, but we think you'll find something that interests you (that doesn't involve a pricey gym membership)!
1. Make an effort to see a live performance every month
These performances might range from middle school performances to Broadway shows. You'd be amazed at how much theatre is happening around you (and at an affordable price)!
2. Read a new script every month
Theatre is great onstage, but reading scripts allows you to direct the plays on the stage in your mind and look at the material in a new way.
3. Find and memorize a new audition piece each month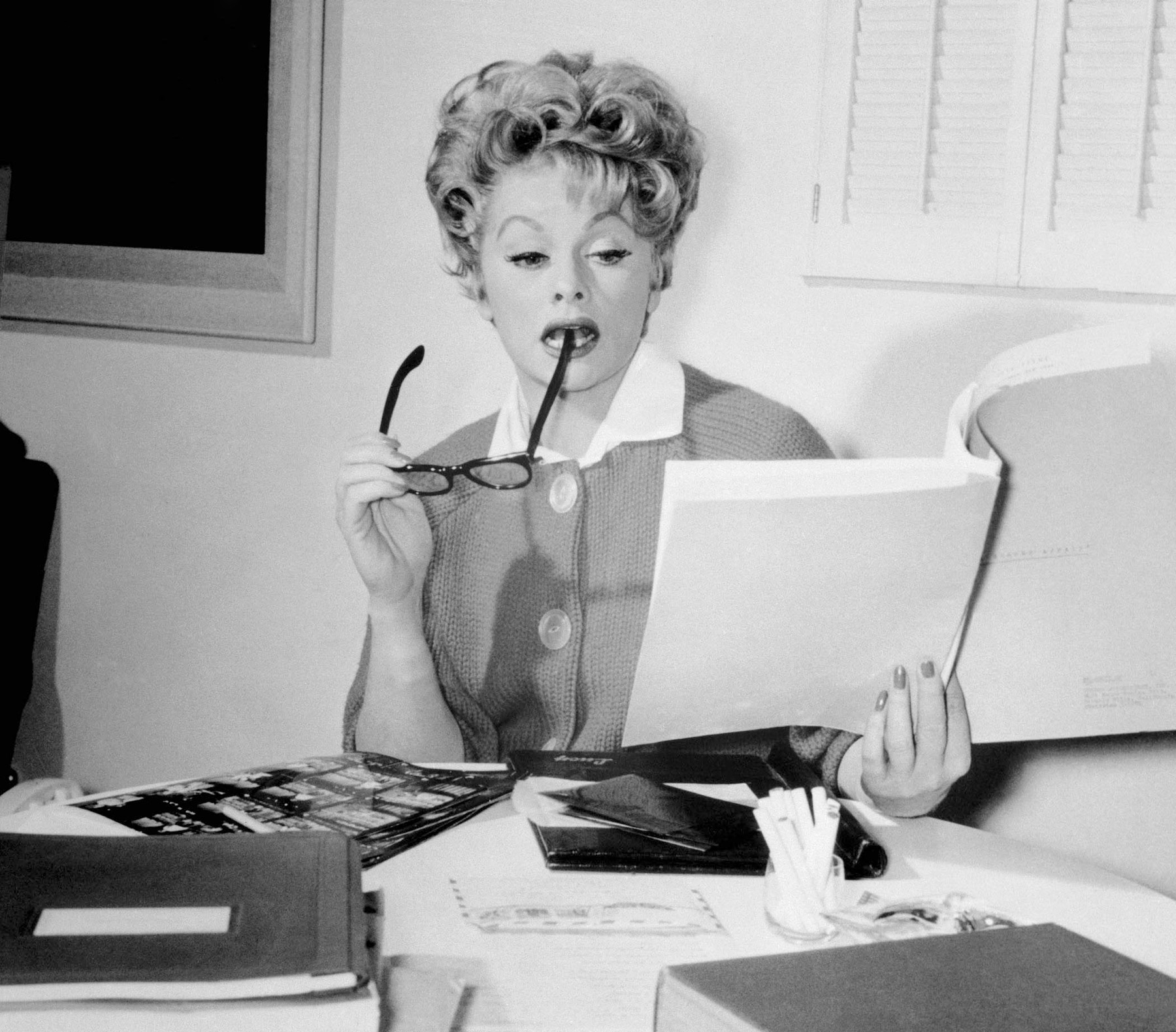 From different genres and styles to musical theatre, an actor can never have enough audition material. 2017 is the year to becoming an auditioning beast!
4. Write a play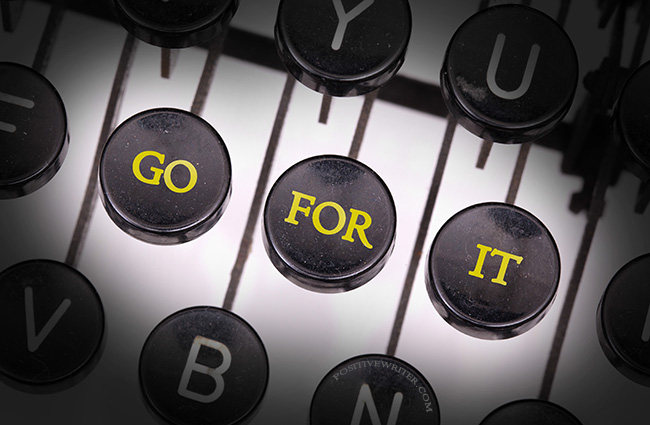 Whether your play lasts 10 minutes or is full-length, just write something! Everyone is a writer, and chances are good you have something interesting to write about. Learn how to format your script properly, and if you feel good about it, enter it into different competitions! At the very least, you'll learn to appreciate playwrights a little more.
5. Learn about your craft
Pick a book you haven't read and become an expert! There are thousands of books on design, performance, improvisation, writing, directing, dramaturgy, theatre history, etc. Find one that interests you, or finally read that one book all your friends say you need to read.
6. Study someone's life each month
Essentially, this means Google-stalk celebrities in theatre and film whom you're interested in learning more about. We all like to learn about actors and their rise to fame, but there are so many other people who make the magic happen. Find out as much as you can about them. Where did they go to school? What other projects have they worked on? Where are they from? When did they get started in theatre/film? Their stories and lives might interest and inspire you!
7. Explore different jobs in theatre
Theatre muggles think the only jobs available in theatre include acting, building sets and directing. As theatre wizards, we know that's not the case. There are countless jobs in the world of theatre that many theatre nerds haven't even heard about. Make it a priority to learn about a new job each month. Ask your friends and other theatre professionals about fun and interesting jobs they've seen in theatre.
8. Learn about schools with unique theatre programs
We all know about the big-name theatre schools, but what about the ones we don't hear about? Just because a school isn't publicized as much as Juilliard or NYU doesn't mean it couldn't be the perfect fit for you. Whether you're working on an undergraduate degree, graduate degree or hoping to take individual classes, knowing schools could help you make this decision. Check out the best school in your state and then see whether you can find the best theatre school in your surrounding states.
9. Learn about theatre in different countries
America is certainly a theatre and film powerhouse, but we can sometimes forget that every country has its own unique spin on theatre. Check out theatre venues, learn about famous playwrights and actors and see what else you can learn. You could be an American ambassador for culturally diverse theatre.
10. See what classes are available near you (improv, writing, acting, woodworking)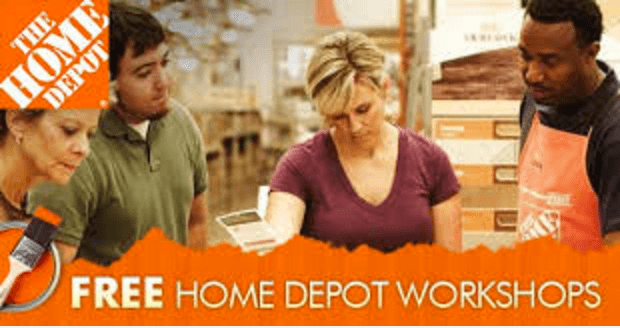 Regardless of where you are in your lifetime theatre journey, it's never too early or too late to take a class. There are likely community classes or college-level classes near you that you can take. Theatres usually have some kind of education program for students of all ages, so look up your local theatre. You could even sign up for a class at Home Depot and learn how to work with tools and other building materials.
11. Boost your special skills (dialects, stage combat, dance, instruments)
Do you struggle with the "Special Skills" portion of your resume? Maybe you have some special skills, but you want more! Pick a skill you wish you had and learn how to do it by watching tutorials on YouTube. Buy a book that will teach you how. Sign up for classes and learn from a professional. You'd be amazed at how fast you can boost your special skills.
12. Perform for free in an atypical location
Grab some of your theatre friends and put on a show for whoever wants to show up! Perform in a park, parking lot, bar, basement, warehouse or street corner — anywhere works! Write a script and make it a world premiere, or put on an improvised show. You can advertise for free with the wonder that is social media. You might team up with a business or charitable organization and make it an event. The possibilities are endless! You have so much power to create theatre, and you don't even need to spend a single penny.
13. Build something using tools and designs
Maybe you consider yourself handy. Maybe you've never held a hammer. Regardless of your experience with construction, pick a project that requires designs and tools and build something! The task seems daunting when you get started, but you'll feel so accomplished when you're looking at your new shelves or birdhouse. We can't all be on a tech crew all the time, but that doesn't mean we can't still develop and hone our technical skills!
14. Watch a film adaptation of a play or musical
With all the theatre-to-film adaptations floating around out there, we have no excuse for not watching them! On your next movie night or Netflix binge, watch some plays or musicals turned into movies. You'll learn more about the plot, and you'll be able to join in the conversation when your friends start discussing the play or musical.
15. Get new headshots and boost your resume
When was the last time you updated your headshot and resume? With camera phones these days, everyone is a photographer. Grab a friend and a couple of outfits and hit up the nearest park, city or monument. Check out some free resume templates online and update your recent productions, training and accomplishments. Print or staple your resume to the back of your headshot, and you're ready for your next audition!
16. Discover a new theatre company each month
Every theatre company has a distinctive purpose and mission statement. Learn about theatre companies near you and why they produce theatre. You'll be amazed at the diverse productions and companies in your location. You could even go one step further and see a show produced by that theatre company. You'll have a lot more respect for what it's doing when you know why it's doing it.
17. Record everything on social media!
If you decide to follow these resolutions, you'll be a new kind of theatre nerd. Infect your friends with your nerdiness by sharing your journey online. Even better, let your non-theatre friends see all the cool stuff you're doing and encourage them to do the same. By expressing your experiences, you can help advocate for theatre and perhaps inspire others to do the same!
This is the first in a series of articles that will help you reach these resolutions. Check back soon for monthly updates and articles on how 2017 will be your year to become the ultimate theatre nerd!