1. Samuel French (LA, UK)
This heaven on earth is chock full of scripts, books, music, plays, audition tracker calendars, and more. An epic pit-stop for any theatre lover.
https://www.samuelfrench.com/bookstore
2. The Nuart Theatre Presents The Rocky Horror Picture Show (LA)
The Nuart Theatre in Los Angeles has been serving up debauchery and disorder every Saturday at midnight since 1988, all thanks to Sins O' The Flesh, the Rocky Horror Picture Show shadowcast and their love of fishnets and theatre.
https://www.landmarktheatres.com/los-angeles/nuart-theatre/film-info/the-rocky-horror-picture-show
3. Halloween Town (LA)
This Halloween and horror shop is open all year for any thespian's costume, make-up, wig, mask, and other theatre needs (wants).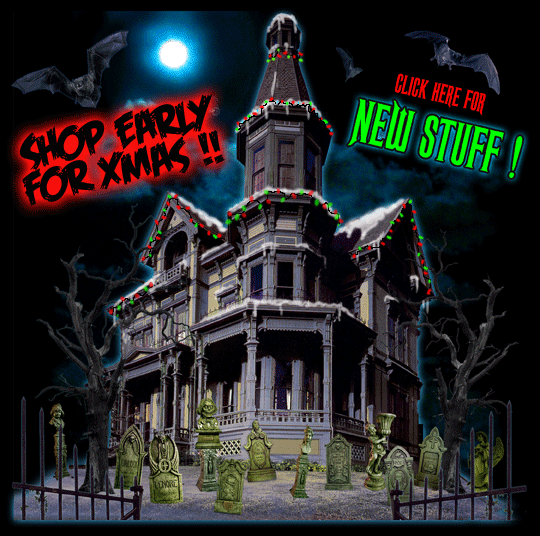 https://www.halloweentownstore.com/
4. Ford's Theatre (Washington D.C.)
What theatre lover wouldn't want to visit one of the oldest and most epic theatres to grace our history books? A working theatre, museum, and monument- Ford's Theatre is a utopia of theatrical pleasure.
https://www.fords.org/home/performances-events
5. Humana Festival (Louisville, Kentucky)
The Humana Festival is an internationally renowned festival that celebrates and showcases contemporary American theatre and its playwrights. This is where you go to rub elbows with top theatre elite and to witness some of the most groundbreaking theatre of today.
https://actorstheatre.org/humana-festival-of-new-american-plays/
6. Broadway (NYC)
Because what passionate theatre lover isn't swept off their feet by the Great White Way? Just standing still and taking in all the sights, sounds, smells, and general hubbub is enough to make any theatre nerd shed a tear.
7. Drama Books (NY)
Another book haven for thespians of all kinds. Nestled in the heart of the theatre district in New York makes this a paradise for any NYC bound theatre lover.
https://www.dramabookshop.com/
8. Renaissance Festivals (Minnesota, Ohio, Texas… to name a few)
Ren Faires bring out the thespian in everyone with their brightly colored costumes, dancers, musicians, jousting, sword swallowing, jesting, storytelling, crafts, art, jugglers and more. And then, of course, there's the food.
https://www.renaissancefest.com/
9. Shakespeare in the Park (NYC)
Held annually in the park at Delacorte Theatre. Free for all who are willing to wait in line for tickets. A time-honored New York theatre tradition.
https://www.centralpark.com/guide/activities/shakespeare-in-the-park.html
10. Shotspeare (Las Vegas)
A place where Shakespeare and Liquor unite. Reminiscent of real Shakespearian days where the audience members drank and interacted with the happenings on stage. During Shotspeare, five actors perform with swords whilst the audience declares when to make them drink. Fun for any theatre nerd over 21.
11. Edinburgh Festival Fringe
The world's largest arts festival is held with a castle (literally) as a backdrop. Every august people from all over the world pack Scotland's capital city to see the cutting edge performances. The atmosphere is filled with life as performers try out material, develop their works, and seek attention from potential producers. This is about as close to Thespian Disneyland as it gets.
12. Sidetrack (Chicago)
This Boystown bar is known for their frozen cocktails and their showtune Sundays and Musical Mondays. The perfect place for any showboating musical theatre diva.
https://www.sidetrackchicago.com/
13. Oregon Shakespeare Festival
Nested in the tiny town of Ashland, OR is one of the longest running shakespeare institutions in the U.S. Since 1935, the festival has been performing high-quality Shakespeare works. Producing eleven plays per season, this is certainly an oasis for those who love the Bard (not to mention the town is surrounded by natural hot springs). don't forget to see a show in the outdoor elizabethan theatre.
Have a thespian oasis to add to the list? Let's keep em' coming, leave a reply below…