In the famous words of Alice Cooper, "School's out for the summer." With community theatre groups on hiatus and school drama programs breaking for the holidays, you may be experiencing summertime sadness due to a theatre-sized hole in your life. Never fear, Theatre Nerds is here to rescue your summer better than a "Baywatch" lifeguard.
Here are 22 items to check off your theatre-themed summer bucket list:
1. Plan a Classic Movie Musical Marathon
Not sure where to begin? "The Sound of Music," "West Side Story" or "South Pacific" are great starting points. Or, if you'd rather stick to movies you can stream, check out our list of the top musicals streaming on Netflix right now.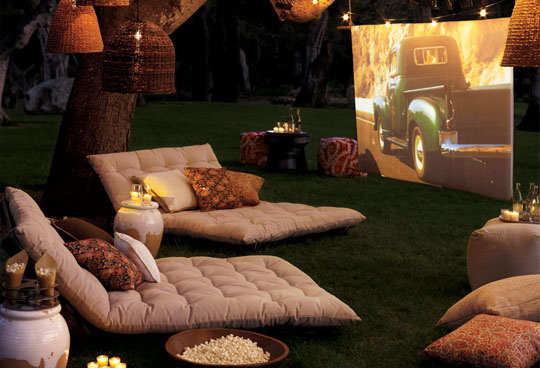 2. Channel Your Inner James Corden
Get your theatre-loving friends together and have a Broadway-themed carpool karaoke session.
3. Visit an Art Museum
Channel your inner George and check out your local art museum. See if there is a tour or audio guide and learn about the different artists and styles.
4. See At Least One Show
It doesn't need to be Broadway — depending on your options, it could be a touring company or local community theatre production. There is something to be gained from any show you see.
5. Do Some Good in the World
Help inspire change like Tracy Turnblad and volunteer for a cause you believe in.
6. Hit the Road
Take a theatre-inspired road trip to a theatre festival or show.
7. Get Outdoors
Head to a local park and enjoy a picnic with your posse. You could even fly a kite!
8. Brush Up on Your Skills
Enroll in a creative summer course such as dance, acting, design or comedy to improve your skills. If there are no in-person class options in your area, try to find something online instead.
9. Look at the Stars
Enjoy a clear night like Guy and Girl and try some stargazing.
10. Get Involved
Do some research to learn more about your community theatre groups and how you can become a part of them.
11. Practice Makes Perfect
Get your friends together and practice applying stage/costume makeup using a YouTube tutorial as your guide.
12. Get Cooking
Challenge your friends to a "Waitress"-style pie-making contest and indulge in sampling everyone's creations afterward.
13. Spread the Word
Get a job or volunteer at a local theatre camp to help promote the arts to a new generation.
14. Put on Your Own Show
Be creative and put together your own versions of your favorite Broadway numbers with your friends. For inspiration, check out Working With Lemons or Todrick Hall.
15. Explore Nature
Nature is a great place to get ideas about dance and movement.  You don't need to go far to find your nearest zoo or wildlife park to observe the way animals move and interact.
16. Get Crafty
Start a scrapbook with your favorite theatre experiences, or put those saved programs and ticket stubs on display in a shadow box or framed collage.
17. Go Sightseeing
Take a trip to somewhere new and take in the local sights. Stuck at home? Plan a dream trip inspired by your favorite musical, such as Anastasia's St. Petersburg, Maria's Salzburg or Hamilton's New York. Who knows, you might actually end up taking that trip someday! Need some inspiration? Check out our post on theatre-inspired vacation destinations.
18. Perform in the Rain
Next time the clouds let loose, head outside and sing and dance in the rain. Of course, always be safe and check whether there will be lightning!
19. Head to the Great Outdoors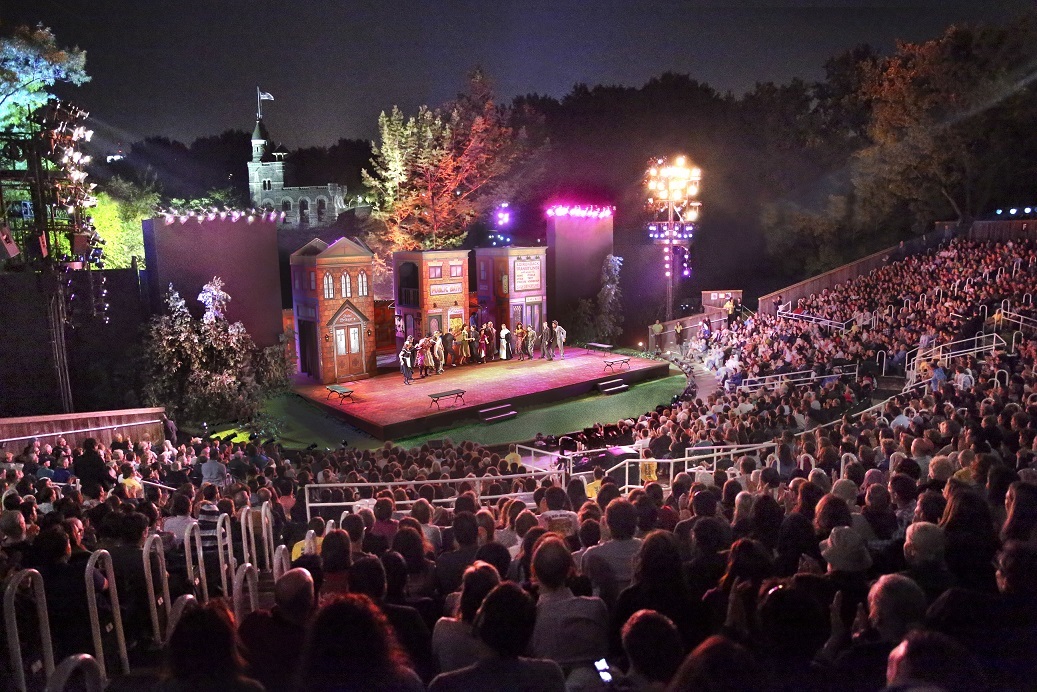 Attend an outdoor concert or theatre in the park. It's a great way to get some fresh air and your theatre kick!
20. Go Cycling
Tour your city by bike and check out the local sights. Feel free to sing "Do-Re-Mi" while you ride.
21. Hit the Books
Cruise your local library or bookstore for reading material. Lin-Manuel Miranda came up with the idea for "Hamilton" after reading Rob Chernow's book on the Founding Father while on vacation. It just goes to show that you never know where inspiration may strike!
22. Learn a New Dance
Explore the wide world of dance and learn a new style. Many places will offer free classes or lessons over the summer, either at their studios or local events. You never know when you could be caught up in a dance battle!
Share the list with your friends and see how many you can check off before the bells ring and class is back in session.
What's on your summer theatre bucket list? Let us know in the comments below…