Summer nights are for shows, concerts, barbecues and sometimes, movie marathons! Fortunately, we have you covered for those nights (or days) when you're scrolling endlessly through Netflix's never-ending trove of viewing options.
Here are the 15 best musicals you can stream on Netflix right now:
1. 'Anastasia'
If getting to the Broadhurst Theatre isn't an option, you can feast your eyes on this 1997 animated feature. This popular cartoon of Disney musical caliber is definitely on Broadway for a reason: It's a rags-to-riches princess story with tons of good music. We're in!
2. 'Chicago'
Pop! Six! Squish!
"Chicago" transports you to the Cook County Jail during the height of the Jazz Age. Beware: This is no "Orange Is the New Black." This infamous musical is full of glitz, glamour and merry murderesses — plus, a few dazzling dance numbers.
3. 'Sweeney Todd: The Demon Barber of Fleet Street'
Our Netflix recap last year sported this morbid musical, and we're dying of happiness that we can still stream "Sweeney Todd." Tim Burton's take on Stephen Sondheim's melodious creation is forever worth the watch when you want something a little bit darker than "La La Land."
4. 'Grease'
Yup, this classic is still available on Netflix, too. We're (summer) lovin' it.
5. 'Shrek the Musical'
Filmed stage musicals can be tough to find, but this Broadway show, starring Brian d'Arcy James and Sutton Foster, has remained in Netflix's library. This ogre-ish fairy tale is a must for every musical theatre lover.
6. 'The Prince of Egypt' We're geeking out over the fact that this animated feature might have a future on a Broadway stage! The 1998 Dreamworks film features songs by Stephen Schwartz ("Wicked," "Pippin," "Godspell") and a score by Hans Zimmer ("Pirates of the Caribbean," "Interstellar," "The Dark Knight," "Inception"). Before it garners a few Tony nominations, this Academy Award-winning movie should make it to your Netflix List. Need we say more?
7. 'Carousel'
June is bustin' out all over, and we're still obsessed with this classic Rodgers and Hammerstein musical. This movie is complete with a dream ballet sequence, beautiful ballads and a heart-wrenching love story. Just be sure to grab a box of tissues!
8. 'The Last Five Years'
This adaptation of Jason Robert Brown's nitty-gritty love story stars Hollywood sweetheart Anna Kendrick and Broadway heartthrob Jeremy Jordan. A glorious collection of duets accompany the tale of an aspiring actress and an up-and-coming writer trying to make life together work.
9. 'White Christmas'
In case you need some holiday cheer this summer, "White Christmas" has your back. Bing Crosby, Danny Kaye, Rosemary Clooney and Vera-Ellen star in this Irving Berlin masterpiece, which embodies both the best of Broadway and Hollywood.
10. 'Across the Universe'
We love a good jukebox musical, especially when it's a romance set in the '60s and encompasses 34 Beatles songs. Fans of HBO's hit series "Westworld" can also appreciate actress Evan Rachel Wood showing off her singing chops opposite Jim Sturgess.
11. 'The Nightmare Before Christmas'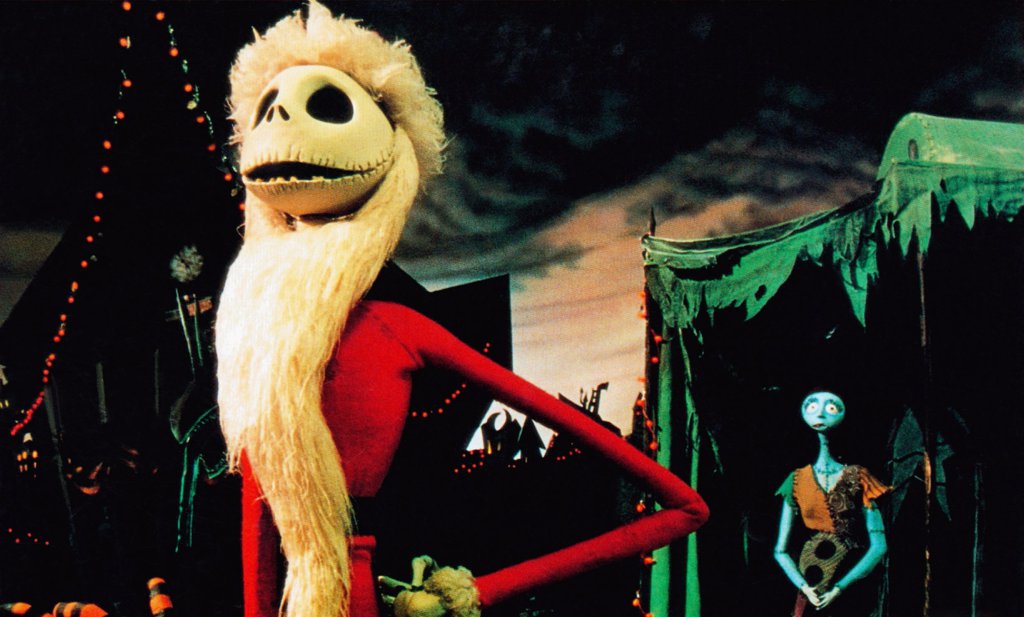 Once you've finished watching "White Christmas," you can make some frozen hot chocolate and tune into Tim Burton's holiday-themed cult classic.
12. 'Radio City Christmas Spectacular'
Why not just host a "Christmas in July" musical movie night? Netflix now features the broadcast version of Radio City Music Hall's famous Rockettes. Though this isn't your traditional musical, the iconic celebration boasts oodles of dancing and enough good tidings to make you wish you were celebrating the holidays in the Big Apple.
13. 'Crazy Ex-Girlfriend'
Okay, we know this isn't exactly a movie, but it is on Netflix! If binge-watching a TV show is more your speed, check out this hilarious series created by and starring Rachel Bloom. It's chock-full of ridiculously relatable and fabulous musical numbers.
14. 'Moana'
"Hamilton" might not be on Netflix (we can dream, right?), but you can stream Disney's latest blockbuster featuring Lin-Manuel Miranda's musical penmanship. Warning: You just might find yourself belting "How Far I'll Go" for the rest of the week.
15. 'High School Musical'
Disney's 2006 surprise smash hit still holds up, at least according to the generation it first touched! So be before you dog this one, give it a chance! Directed by the amazing Kenny Ortega (Newsies) and even stars a current Broadway favorite, (recently in Holiday Inn) Corbin Bleu.
Have another musical favorite on Netflix? Leave a comment below…