My parents claim I came out of the womb singing and dancing. In my younger years, my siblings labeled me a drama queen. My friends both loved and hated me for making them be in every play I staged/video I directed/dance I choreographed.
It wasn't until my mother enrolled me in a summer theatre camp that I finally found a tribe of people who were just like me. And it was nothing short of amazing.
Does any of this sound familiar?
Here are 16 signs that you should join a theatre group:    
1. You long for the day in your life when a spontaneous musical number will break out.
2. Halloween is your favorite day of the year because you have an excuse to wear a costume and no one will think you're a weirdo.
3. You couldn't name the Founding Fathers for your high school history exam, but you can now.
4. You perform a one-person show every day while in the shower.
5. Most of your playlists consist of Broadway musical cast albums.
6. You have an awards acceptance speech that you've perfected over the years at the ready. You know, just in case.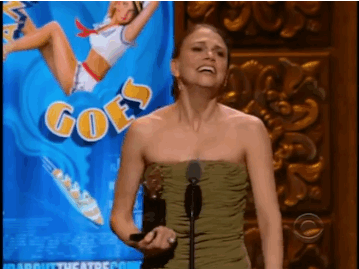 7. Whenever you're in a restaurant, you wish someone would jump onto a table and start a rousing rendition of "La Vie Boheme."

8. You save and scrape together enough money to see every show that comes through where you live.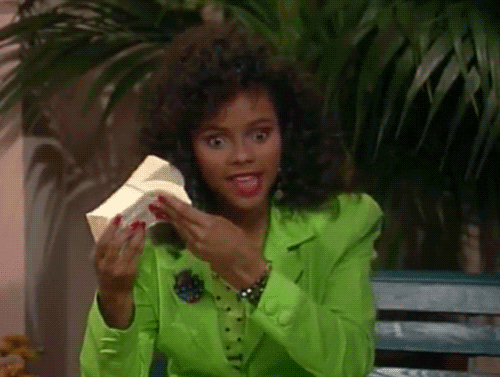 9. You always project your voice. How else will you be heard? Your friends constantly ask you why you're shouting.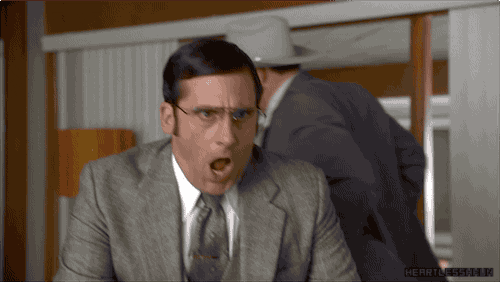 10. When someone says a line that happens to appear in the lyrics of a musical song, you feel the need to sing the next line — even if they have no clue what you're talking about.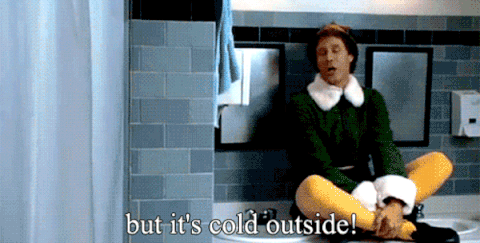 11. You love wearing makeup. Especially false eyelashes or heavy foundation.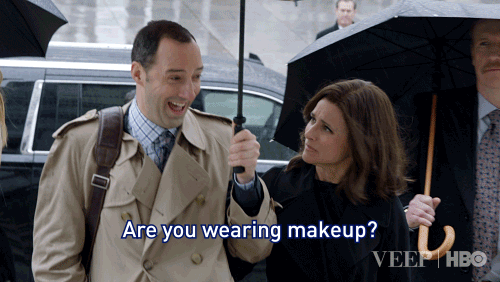 12. Your wardrobe consists of black clothing and costumes.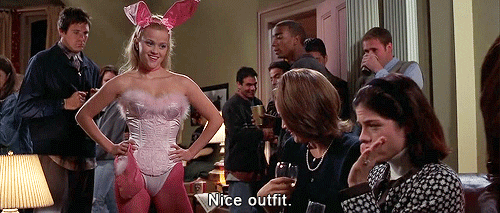 13. Strangers often stare at you because you are singing loudly in your car. This does not embarrass you.
14. You create elaborate backstories in your head about strangers, friends and colleagues.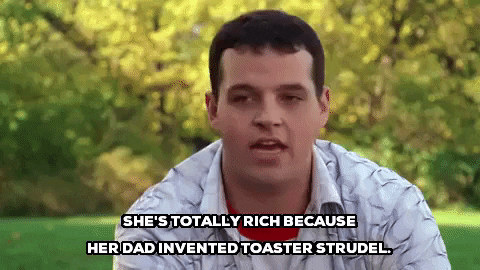 15. The musical episodes of TV shows are always your favorite. How can you go wrong with singing?
16. You know all of the words to "Seasons of Love" and "Defying Gravity."
From summer theatre camps and high school drama groups to college theatre productions and community theatre groups, there is an organization for every age. Or, if there isn't one in your area, you could even consider starting a theatre group of your own!
Don't be afraid to seek out like-minded lovers of the stage. After all, you never know when a spontaneous musical number could break out. It's essential to have the right people by your side and ready with jazz hands at a moment's notice.  
Thought of a few signs that we missed? Let us know in the comments below…