With Twitter, Snapchat and Instagram feeds overflowing with elaborate promposals, it's impossible to forget the upcoming occasion. Stores everywhere are bringing out their formalwear as students start shopping for the perfect evening look.
Not sure what to don to dance the night away? Let the stage inspire you and try out one of these looks styled after some of Broadway's best:
1. 'Rent'
"Rent" leading lady Mimi Marquez knows how to make an impression and never shies away from a bold style choice? Embrace your inner wild child and try an animal print with a neon color.
Our Pick: Short High-Low Animal Print Prom Dress from PROMGIRL
2. 'Wicked'
Wicked or good, Elphaba or Glinda, we have you covered. Look sleek in Elphaba's trademark long-sleeved dress, or float to prom in Glinda's go-to layered ball gown.
Our Picks:
Elphaba: Long-Sleeve Prom Dress with Embroidered Lace Detail
Glinda: Two-Piece Sherri Hill Off-the-Shoulder Ball Gown
3. 'Hamilton'
Look around, look around, you just happen to be at the greatest prom in the world. You'll be ready to work the dance floor like Eliza Schuyler or take your shot as Alexander Hamilton in ensembles worthy of any Winter's Ball.
Our Picks:
Eliza: Laticia Blue
Hamilton: Hamilton Costume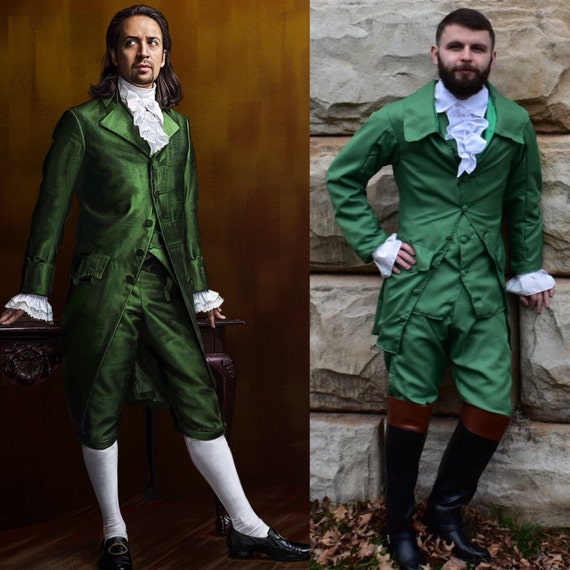 4. 'Legally Blonde'
Everyone knows Elle Woods is the president of wearing pink, and not just on Wednesdays. So, channel your inner Delta Nu with a hot-pink dress that is both sassy and sweet. Or, be fashion-forward like Elle and turn heads in a stunning suit, good for prom or your interview for that top Ivy League school.
Our Picks:
Dress: Short Sleeveless Fit-and-Flare Dress by Sherri Hill
Suit: New Look Satin Trim Tux Blazer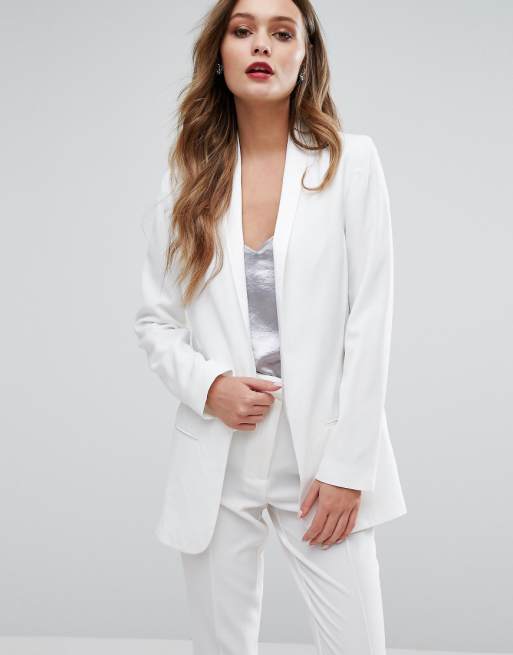 5. 'The Little Mermaid'
Mermaid school is quickly becoming a trendy weekend activity, so why not carry that trend straight to the prom? Fittingly, this dress is called "Ariel." Adorned with pale pink seashells, you'll be ready to ditch your tail and use those legs to dance the night away with your own prince.
Our Pick: Ariel Bonbon
6. 'Jersey Boys'
No one will be able to take their eyes off of you when you stroll into prom looking like the lost member of the Four Seasons. Oh, what it a night it will be in a suit worthy of the stage. Go for something bold, such as red velvet, or try a fun print.
Our Picks:
Men's Slim-Fit Burgundy Paisley Dinner Jacket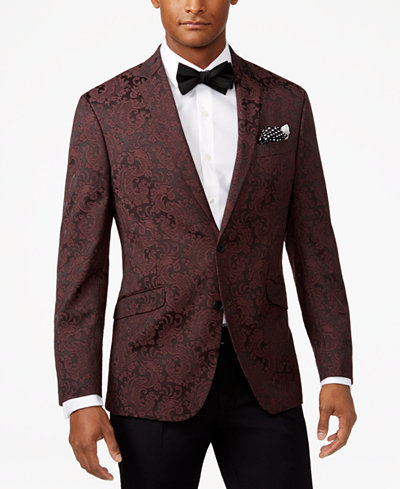 Bar III Men's Slim-Fit Red Velvet Sport Coat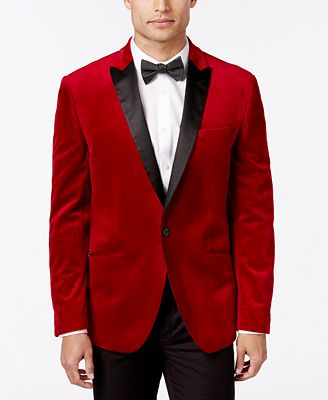 7. 'Beauty and the Beast'
The yellow dress and the red rose have been iconic symbols of the Disney fairy tale retelling. Be the belle of the ball and give your tale as old as time a unique twist in a dress with floral embellishments.
Our Pick:
Belle: Strapless Sherri Hill Floral Print Dress
8. 'Heathers'
Looking for schoolgirl sass a la "Heathers?" Try plaid in a shade of scrunchie red that's a little more dark and brooding.
Our Pick: Jack Wills Holidays Check Bandeau Bow Dress
9. 'Chicago'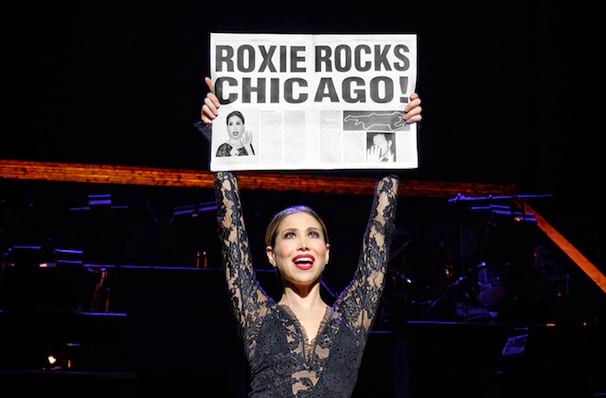 The costumes of "Chicago" are both sultry and chic. Jazz Age fashions were about pushing limits and redefining sexy, so defy expectations and trade a dress for a sleek jumpsuit. Or, try a sequined number that's sure to razzle dazzle them.
Our Picks:
Thinking Out Loud Black Backless Jumpsuit
Juniors' Sequined Flyaway Gown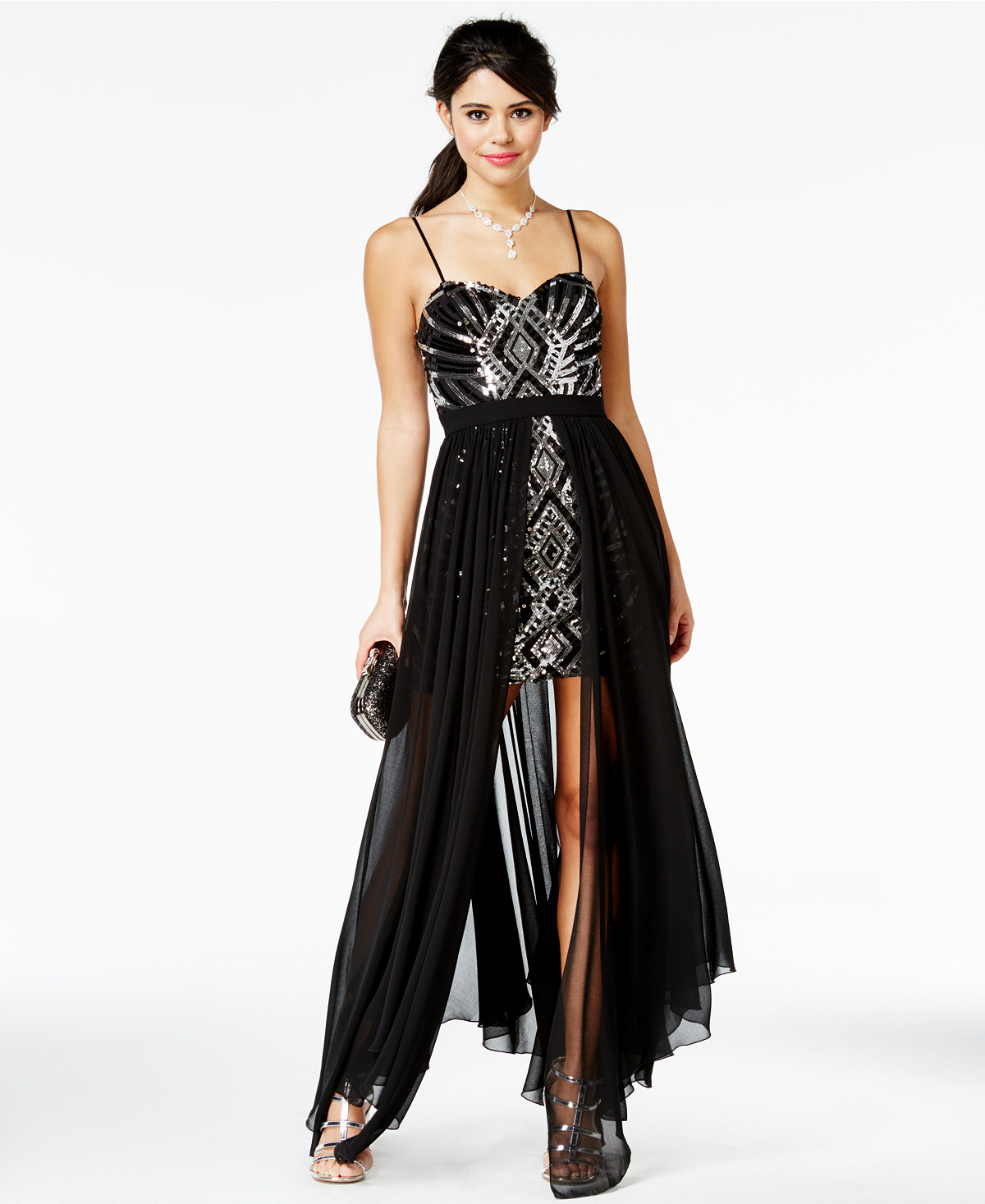 10. 'Hairspray'
You might already be the nicest kid in town, but with this suit, you could also be the best dressed. Cory Collins is known for his eye-catching attire, so try out his style with a plaid or a trendy pastel.
Our Picks:
Bar III Men's Slim-Fit Blackwatch Plaid Tuxedo Separates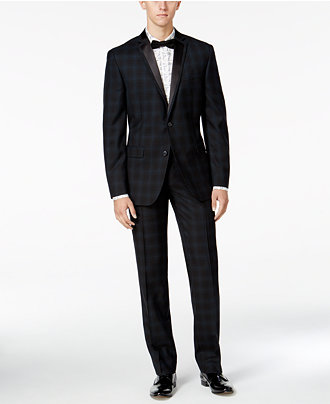 Men's Slim-Fit Linen Dinner Jacket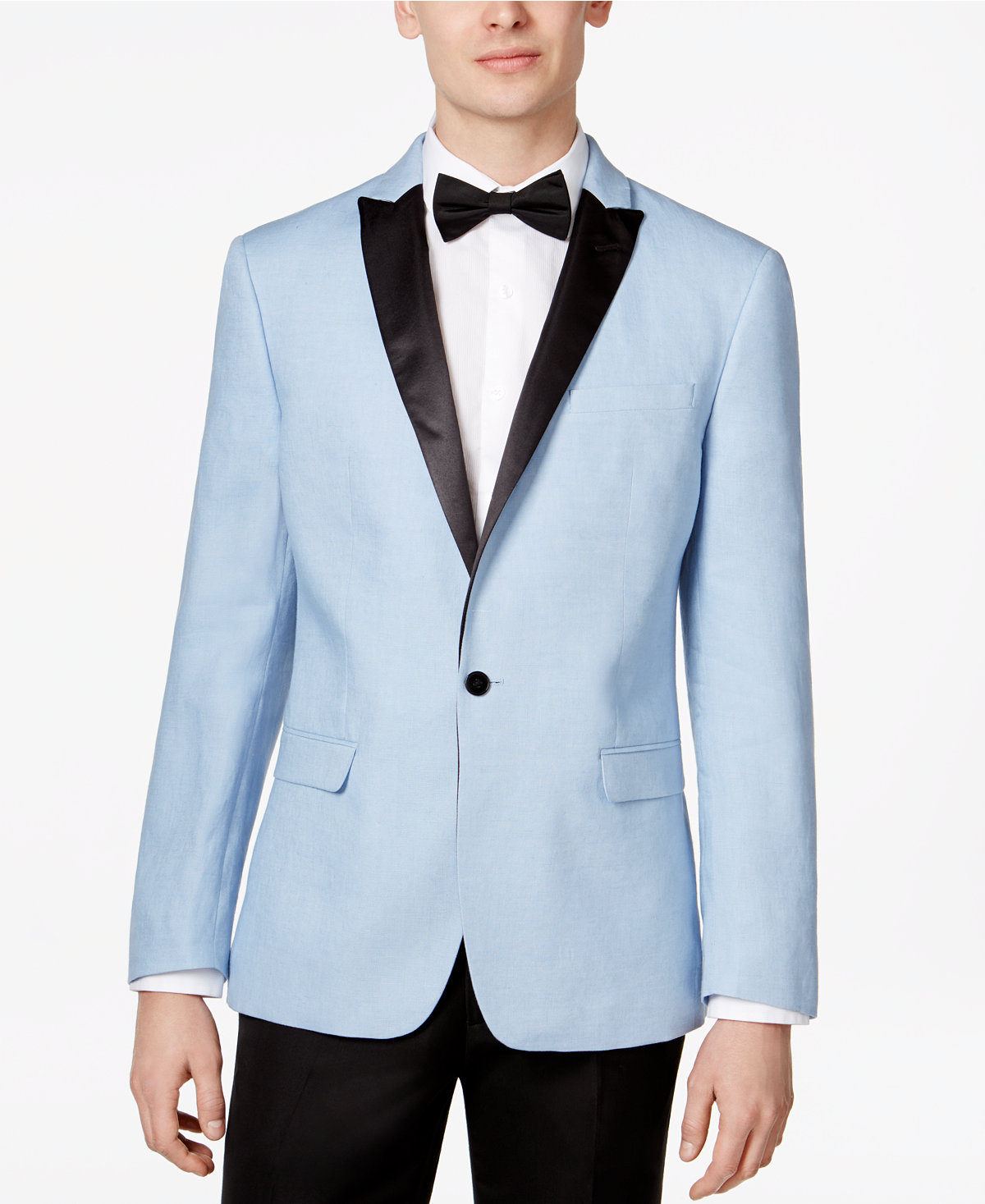 11. 'Grease'
Turn heads like Bad Sandy in an off-the-shoulder dress inspired by "Grease." The slit in the front will let you show off those essential bright-red heels. Paired with lipstick of the same shade and some teased locks, you'll be the one everybody wants. Tell me about it, stud.
Our Pick:
Long Off-the-Shoulder Prom Dress by Tarik Ediz with Slit
12. 'The Phantom of the Opera'
Be ready to experience the music of the night with Phantom-inspired fashions. Glide into prom like the angel of music in a flowing white gown worthy of soprano Christine. Or, leave everyone thinking of you in a vest fit for the Phantom.
Our Picks:
Christine: Wonderful Day White Wrap Maxi Dress
Phantom: ASOS Skinny Waistcoat In Burgundy Velvet With Embroidery
13. 'The Sound of Music'
This dress might join the list of your favorite things. Take a leaf out of the fashion book of the eldest von Trapp and don a gorgeous pink dress. But be sure not to get caught out in the rain, because this dress is too pretty to ruin.
Our Pick: Lora Dawn
14. 'West Side Story'
Time to get dolled up for your dance at the gym. Give Anita's classic purple dress a twist, or take Riff's bold yellow blazer out for a spin. What is there to fight about when you look this good?
Our Picks:
Anita: Two-Piece Off-the-Shoulder Print Prom Dress
Riff: OULIU Mens Slim Fit 1 Button Premium Jacket Fashion Outwear Coat
15. 'My Fair Lady'
You'll be ready to dance all night in this modern take on Eliza's lace dress. You'll be more than loverly.
Our Pick: Your Beauteous Best Lace Dress
16. 'Anastasia'
Take a journey to the past in a gown fit for a Romanov princess. Or, don a suit similar to Broadway's newest leading man, Dimitri, and sweep everyone off their feet.
Our Picks:
Anastasia: Nabila Grenat
Dimitri: ASOS Slim Suit in Herringbone Brown
17. 'On Your Feet'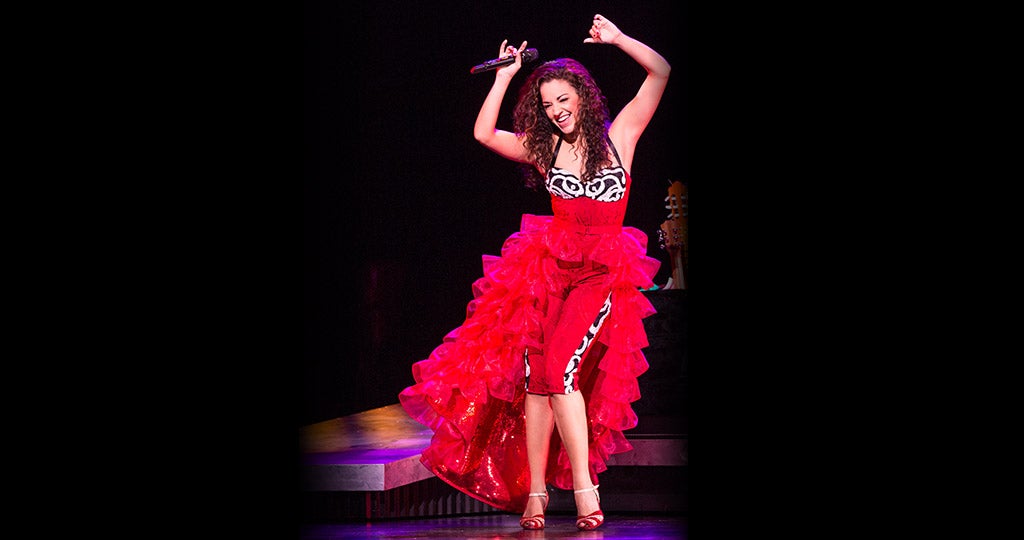 Conga the night away in an outfit worthy of a pop sensation, Gloria Estefan. Just like the show's costumes, these dresses are a stunning mix of ruffles, embroidery and overlay skirts.
Our Picks:

Black Two Piece Prom Dress with Embroidered Train
Print Strapless Romper with a Long Skirt
No matter which look you choose, give it your own flair and let your personality show. In the words of Annie, remember, "You're never fully dressed without a smile." So, don't forget to flash them that killer, red carpet-worthy smile. It's the best accessory there is.
Which of the prom looks was your favorite? Let us know in the comments below…