When you first open up the track list to "Hamilton," it's clear this is no typical musical meant to be hummed a few times under your breath and then fully committed to memory — yes, life was beautiful then.
However, Alexander Hamilton was never one to shy away from a challenge, and neither are diehard fans of this groundbreaking musical.
From spitting out a bunch of garbled words to — gasp! — actually grasping a whole tune from beginning to end, here are the 10 stages of trying to memorize the "Hamilton" album:
1. When you feel like it's completely impossible and you have your work cut out for you.
2. When you start catching onto a phrase or two and consider attending an open call. You're ready to be the next Aaron Burr, right?
3. When you take countless Snapchats of yourself spitting out 10-second phrases as fast as you can.
4. When your friends tell you to "Sing less, smile more" — and you obviously don't.
5. When you start knowing enough songs that maybe, juuuuuuust maybe, memorizing the whole album might be within your grasp.
6.When you wish you could be nine people at once so you could do "Non-Stop" justice.
7. When you're hit with all the feels and you're crying too hard to sing "Burn."
8. When you stop caring that you're openly mouthing lyrics in public.
9. Guns. And. Ships. Speaks for itself. Quickly.
10. When you realize you may never actually memorize every single word, but that's all part of the fun!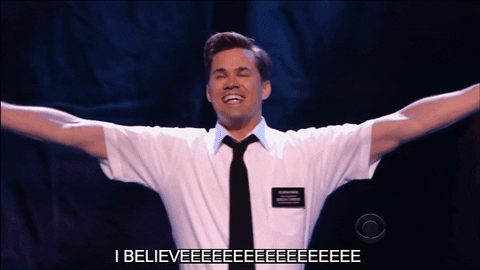 Have you memorized the Hamilton album yet? If not, you better get to WERK!